Michael took Isaac for another blood draw this morning to check his bilirubin level. The results came back and he is doing much, much, much better! His levels were down to 11 from 16! The Dr. had us take him off the light blanket for 24 hours and wants another blood test in the morning to see what his levels do without the light blanket.

Here is Isaac a few days ago...he was pretty yellow there...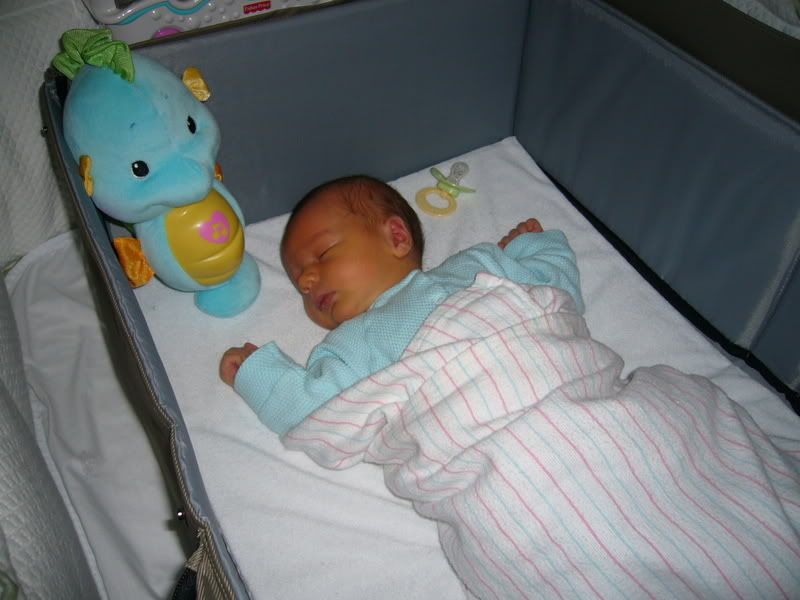 And here he is with his two big brothers with his blanket on him...poor guy! It actually didn't seem to bother him at all.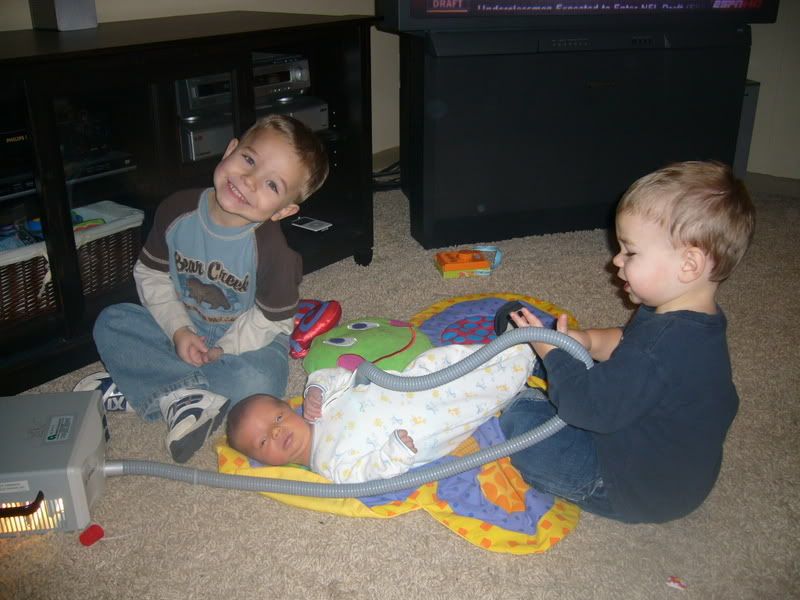 My little glo-worm!!!