Oh, and a few pictures of Isaac! I haven't been very intentional about getting good pictures of Isaac, but here are a few I took just so everyone can see how he is growing! I can't believe he is one month old today...how time flies!!!!!!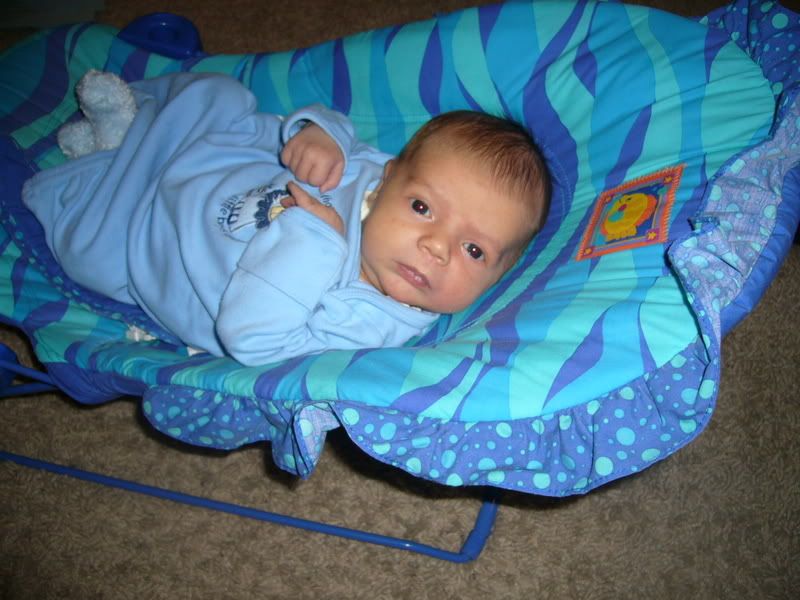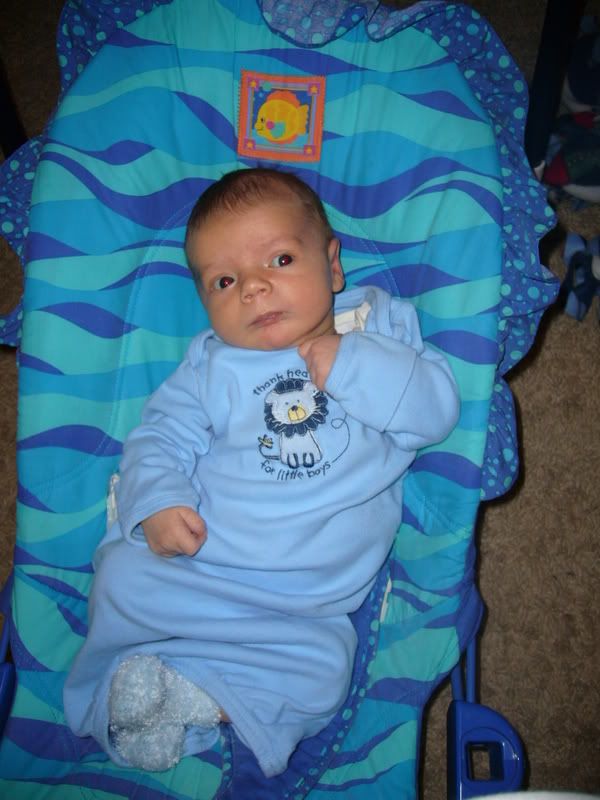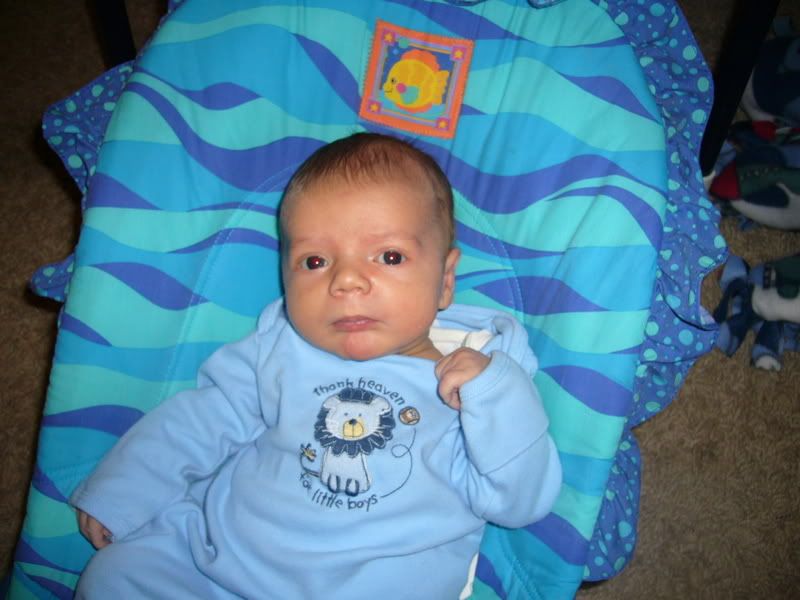 Here is Isaac's room. I absolutely love how it turned out. When this was Drew's room, the bottom half was red, and the top half was gray. We didn't want to repaint the red, so after looking at the bedding, we decided to keep the red, and paint yellow on top. I think it turned out great. I knew I wanted to do a cornice board in his room, but didn't know what to do it in. So I decided to do it blue, and then I had Carol (Michael's mom) draw animals from the bedding on it, then the two of painted them. I bought too much material, so with the extra, she drew individual pictures of animals and we painted them, and Michael made frames for me to staple them to. I think it turned out great. I'm lucky to have such a talented mother-in-law!!!!
This is the quilt for our bedding....and what Carol used to base her animals on...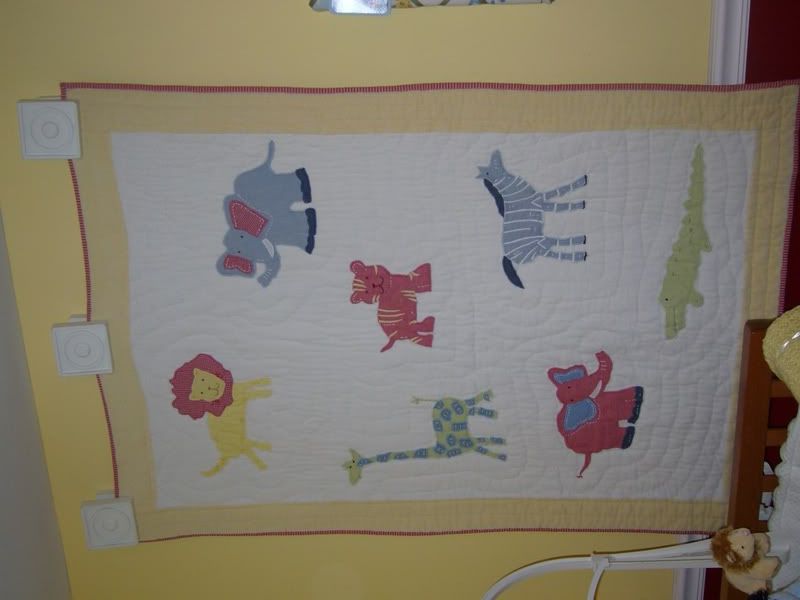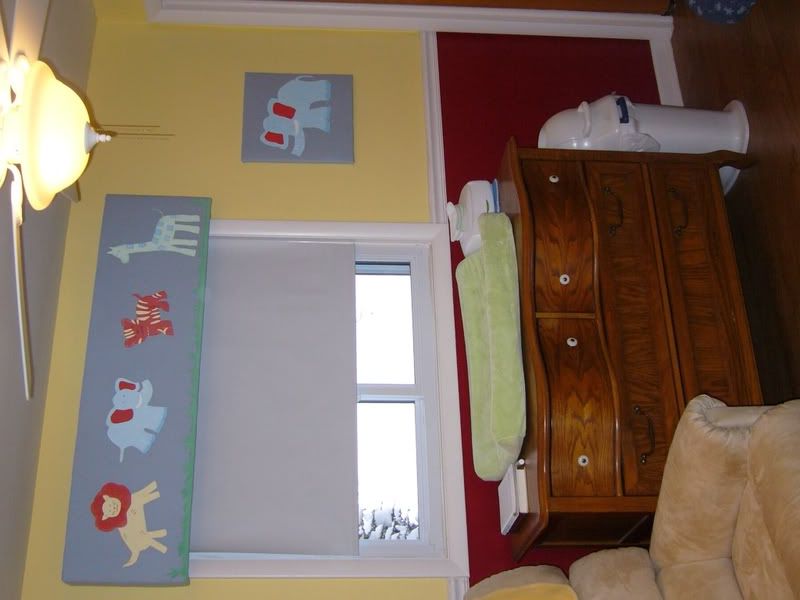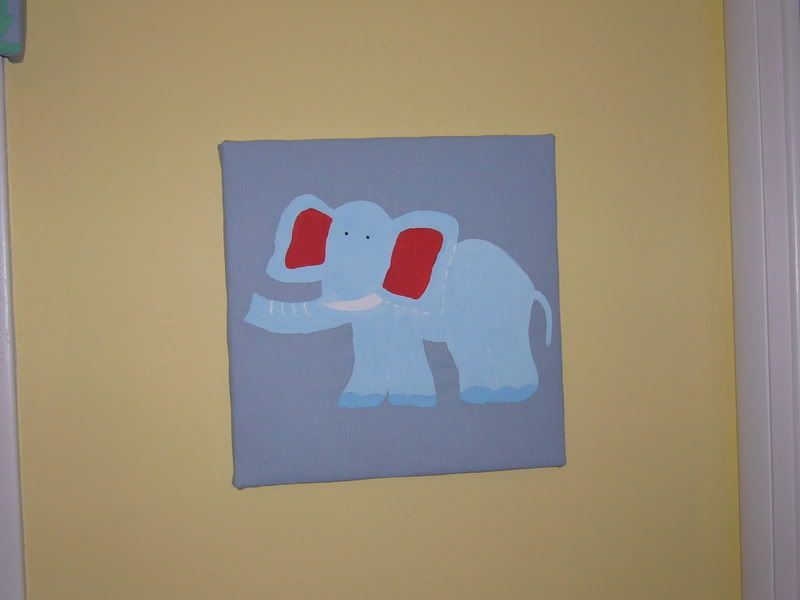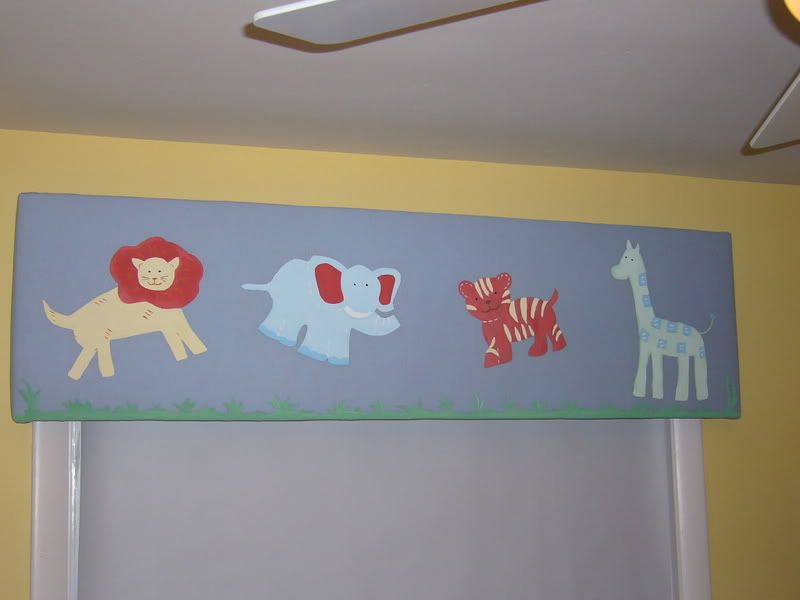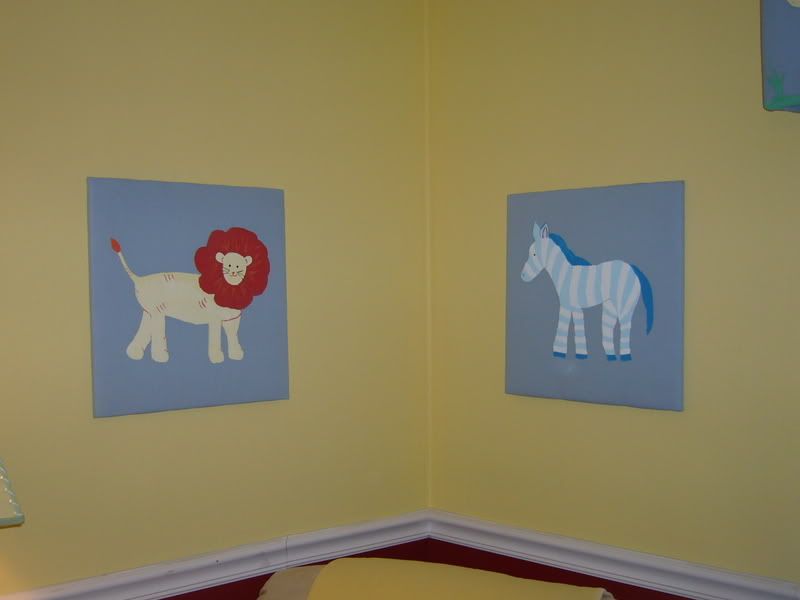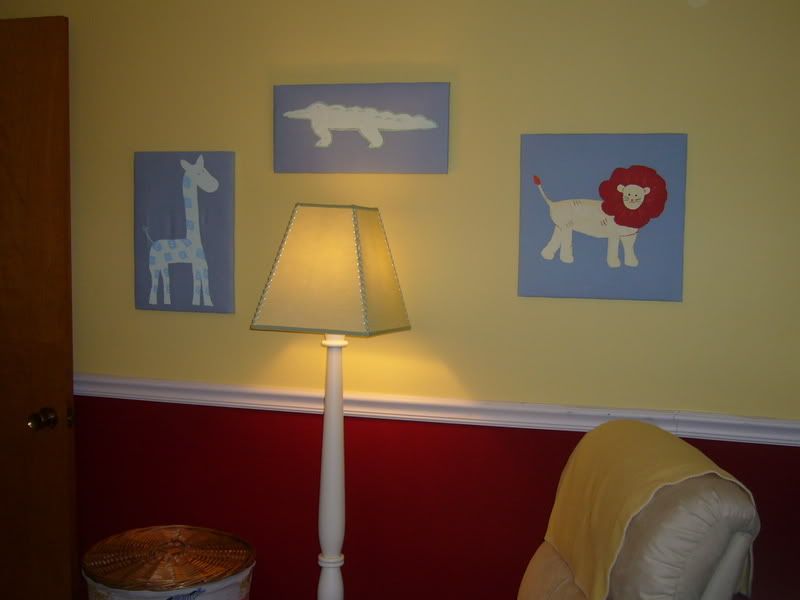 Many of you know that Drew and Noah now share a room because we had to have a room for Isaac. So we moved Drew into Noah's room and repainted it. They love being together and have a super cute room. We basically used the same theme for their combined room that we had used for Drew. So I made the bedding for the toddler bed and the lamp shade and the cornice board. I had to make another cornice board to go over the other window, and their room is complete! Well, I still want to paint some cars for their walls. So here are some pictures of their room...