My brother got married on April 12! He married Jaime, who we all adore! She is beautiful, smart, sweet, funny...a perfect match for Andy!!!! The rehearsal was a blast, and the wedding was absolutely beautiful. Jaime was a very gorgeous bride and Andy looked pretty darn handsome himself!!!!
Here is a picture of the two of them at the rehearsal dinner....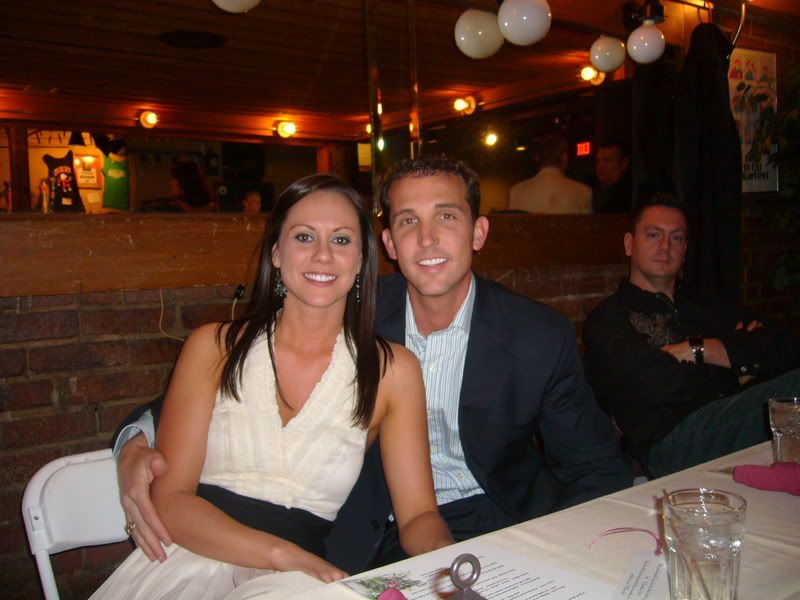 And here is a picture of Jaime cutting some cake. I thought it was a cute picture! :)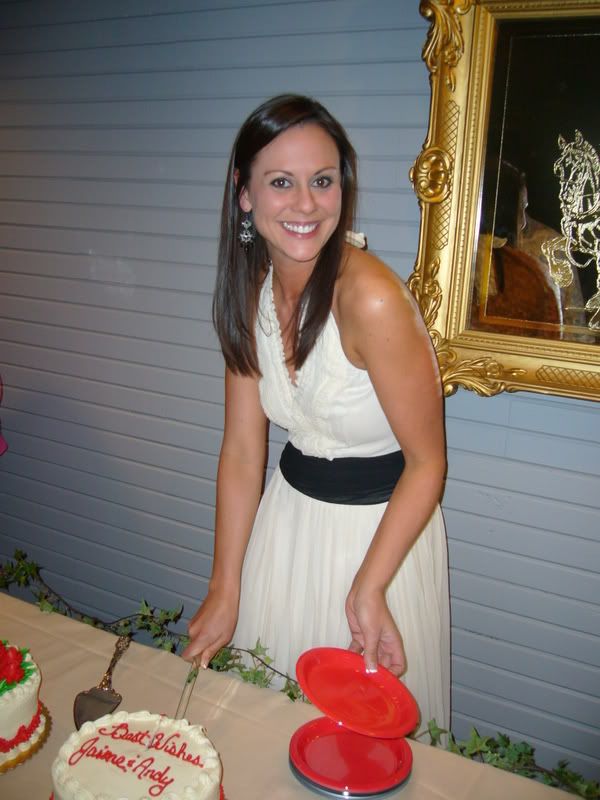 Isn't her dress beautiful? I loved it! And doesn't Andy look so proud! I wish the lighting was better on this picture...but it is still a good one!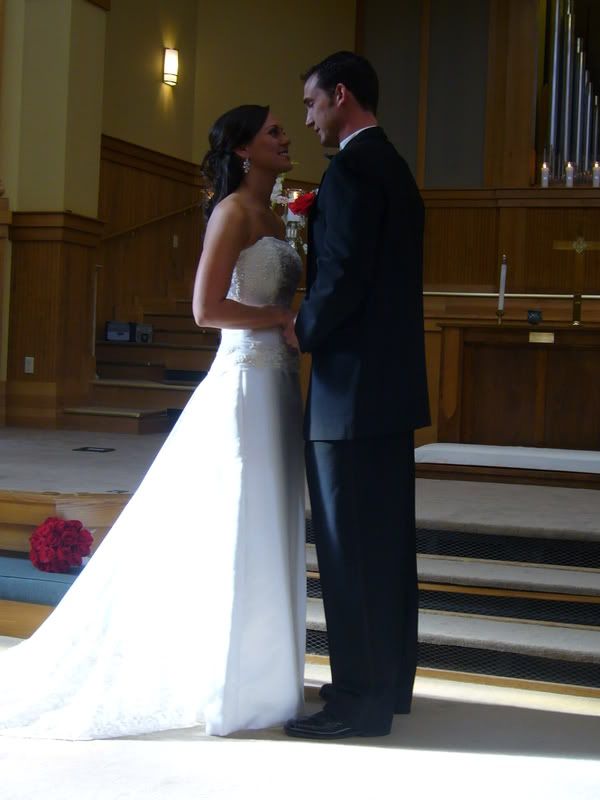 Here is a picture of my siblings and their spouses...and me with my spouse!!! Matt and Lynnell are on the far right, then Andy and Jaime, then Michael and me! I think both of my brothers married knock-outs! Lucky guys!!!!