Noah celebrated his 2nd birthday on Friday. His actual birthday was Sunday, May 18th, but we had such a crazy weekend! We celebrated by going to Jungle Joe's which is a huge bounce house in the area. Then we ate lunch at Red Robin so that Noah could have unlimited french fries...his favorite! Then that night we had cake and ice cream and opened presents! It was a super fun day and Noah seemed to really love it!!!
Here is the cake that Michael decorated for Noah...didn't he do a great job!?!?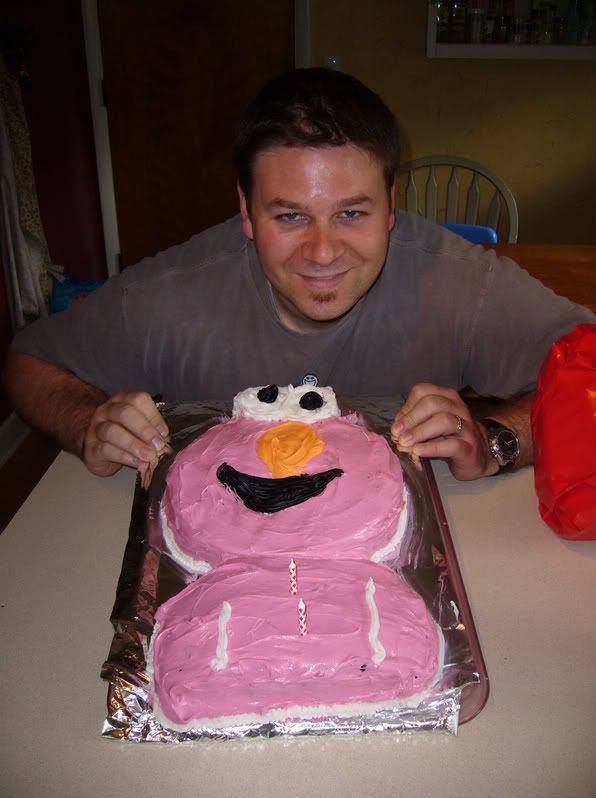 Some pictures from the bounce house...both boys were so brave and worked so hard to do everything! I was so proud!!!!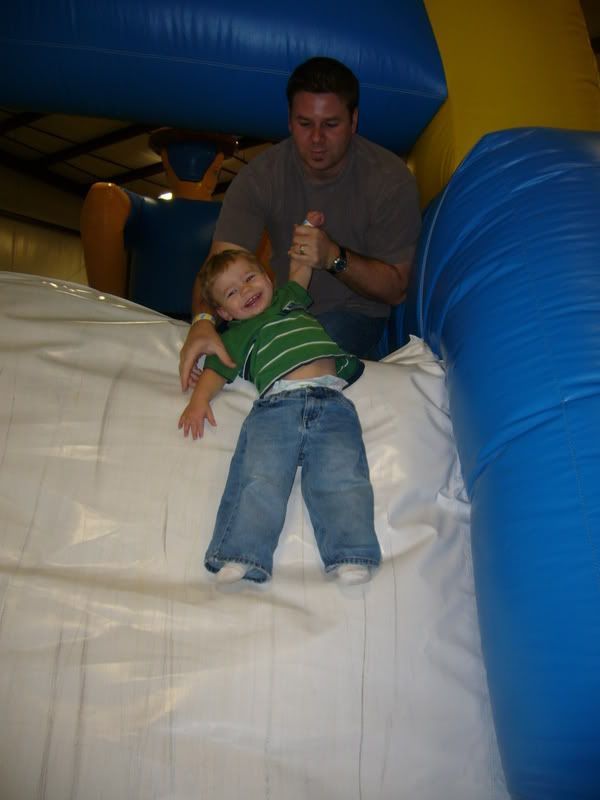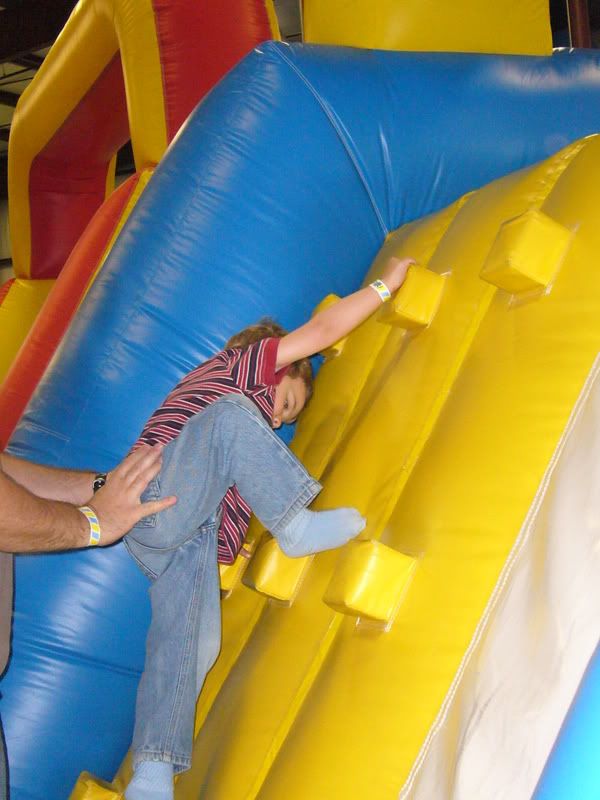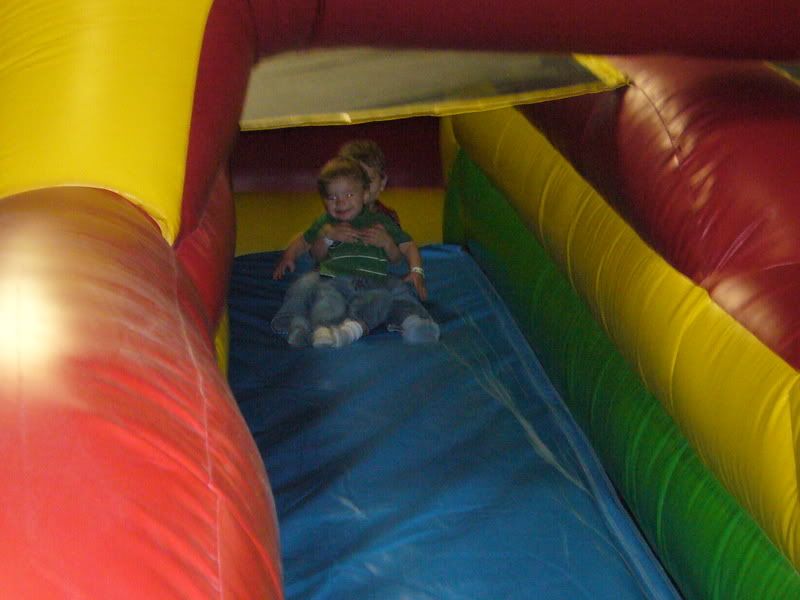 Mommy making silly faces with her boys at lunch! Fun times!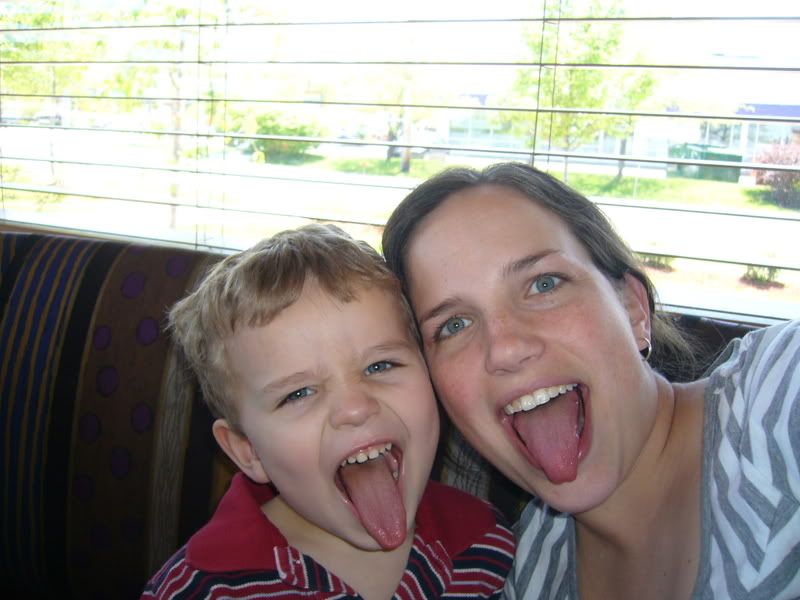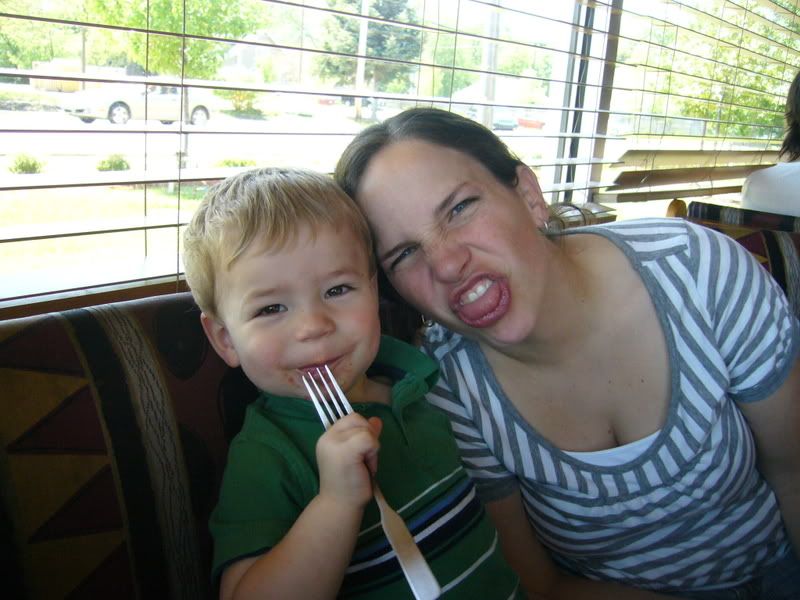 The birthday boy...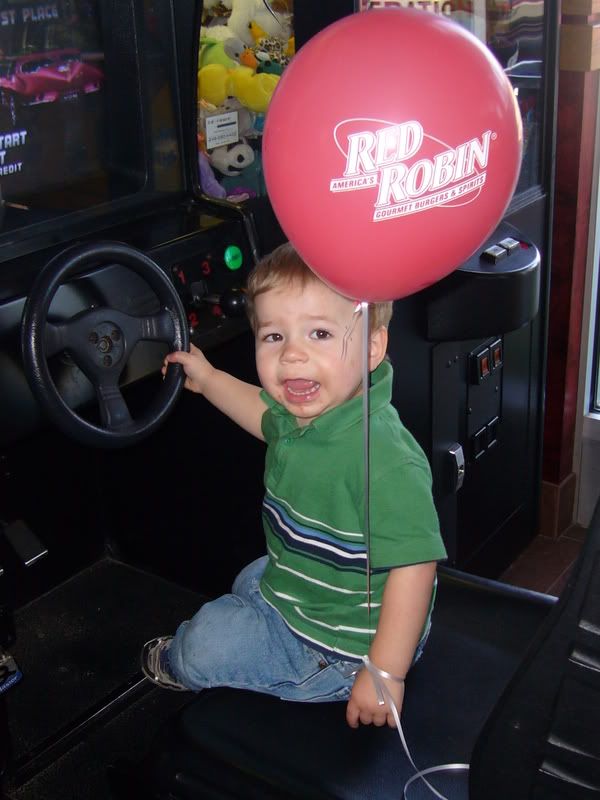 Playing with his new toys!