Yesterday was Drew's last day of preschool for this year! They had a fun time playing together at the park.
Here is a class picture...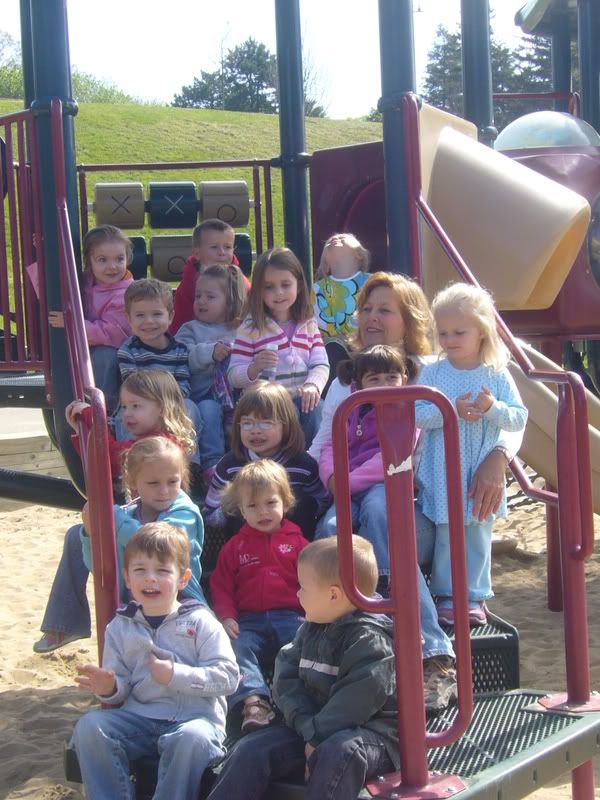 And here is Drew with his friend Reid. Drew is really going to miss seeing Reid during the week. Reid's family goes to our church, so they'll still get to see each other on Sunday morning! Hopefully we'll get together with him some for play dates, too!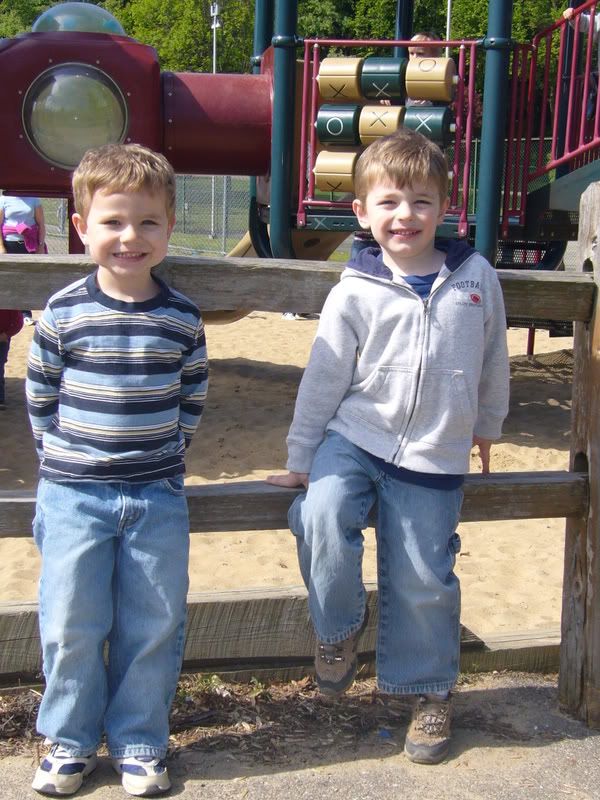 Who is that cute boy on the slide?!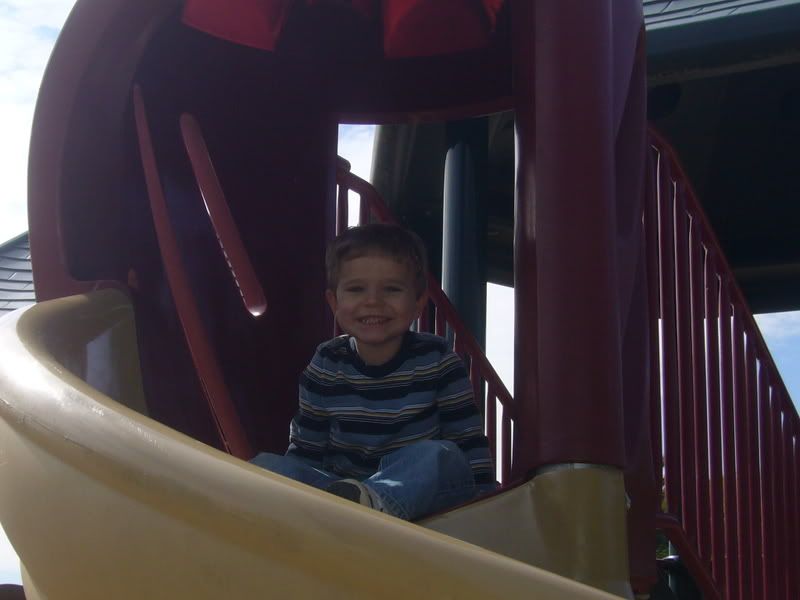 Noah had fun playing with the bubbles that Mrs.
Meyering
(teacher) gave Drew...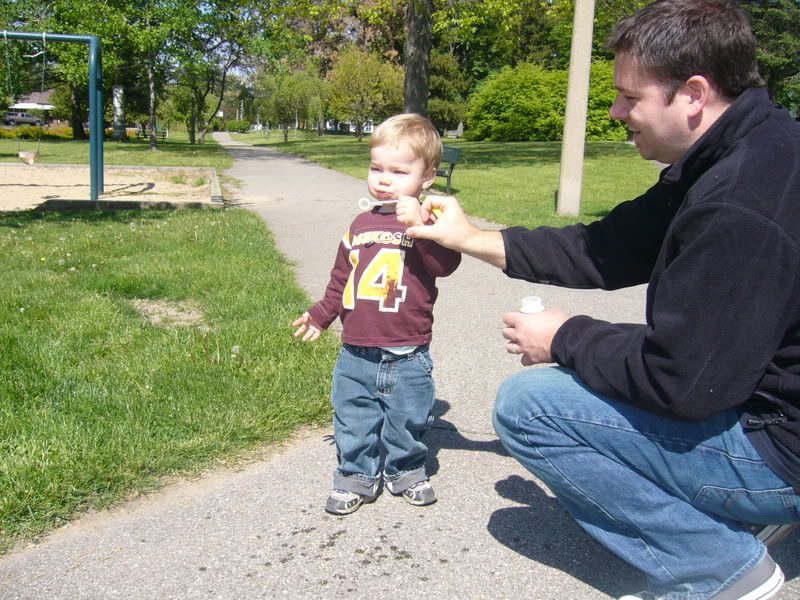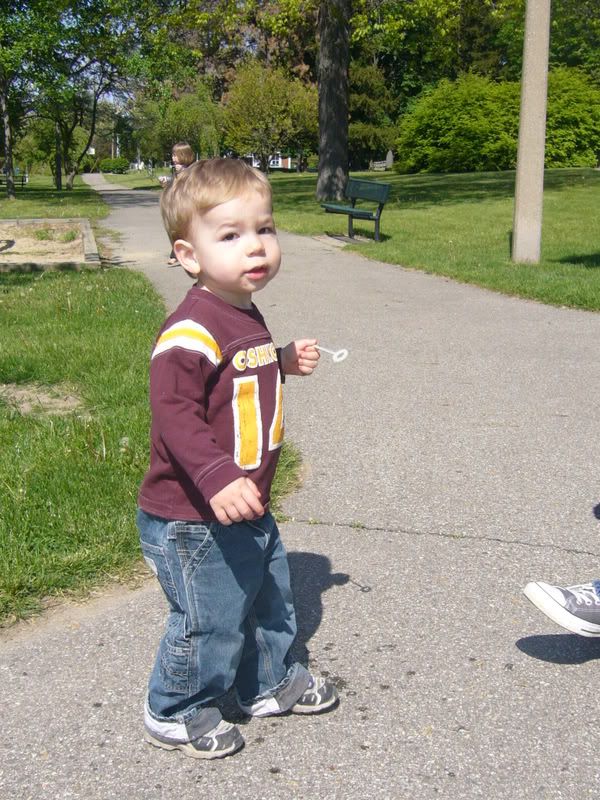 A few weeks back the class took a field trip to a local farm. It was so much fun. They got to see horses, sheep, chickens and lots of other animals, too!
Here is a picture of Drew giving me a flower....a.k.a a weed! It's the thought that counts, right?!?!