Earlier this month the boys experienced their first camping trip! The graduated seniors decided they wanted to go camping for their senior trip, so Michael and I gladly went along! The boys did awesome! They loved sleeping in a tent in their new sleeping bags...and they loved eating outside! It was so fun to see the seniors love on them and include them in their fun!

Helping
Divina
put up a tent....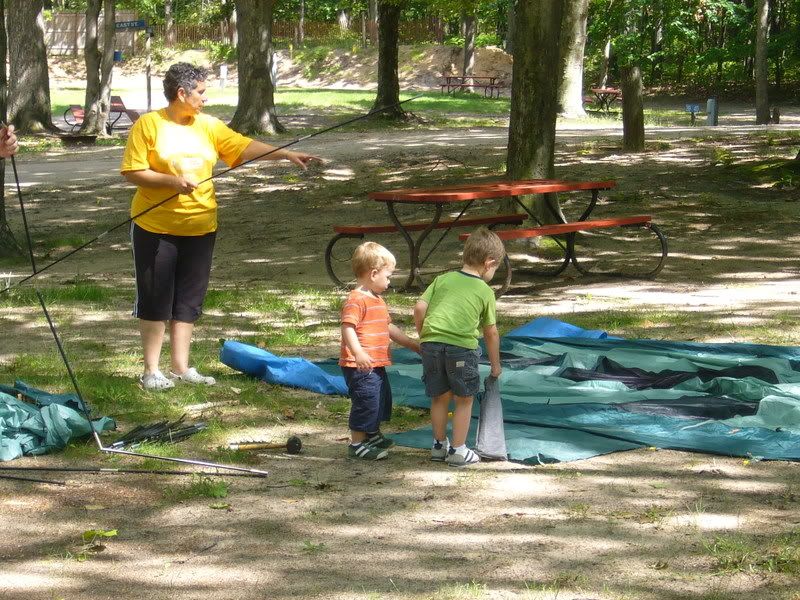 These four beauties are some of my small group girls! They adore Isaac, and I love it!!!!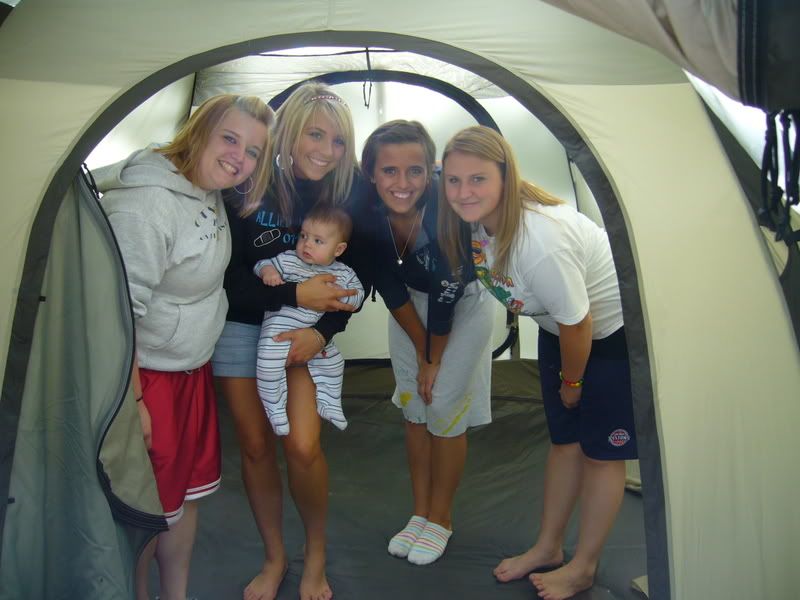 We camped at Silver Lake, Michigan. It is a beautiful area and just another example of God's awesome creation! One day we went to the beach and just hung out....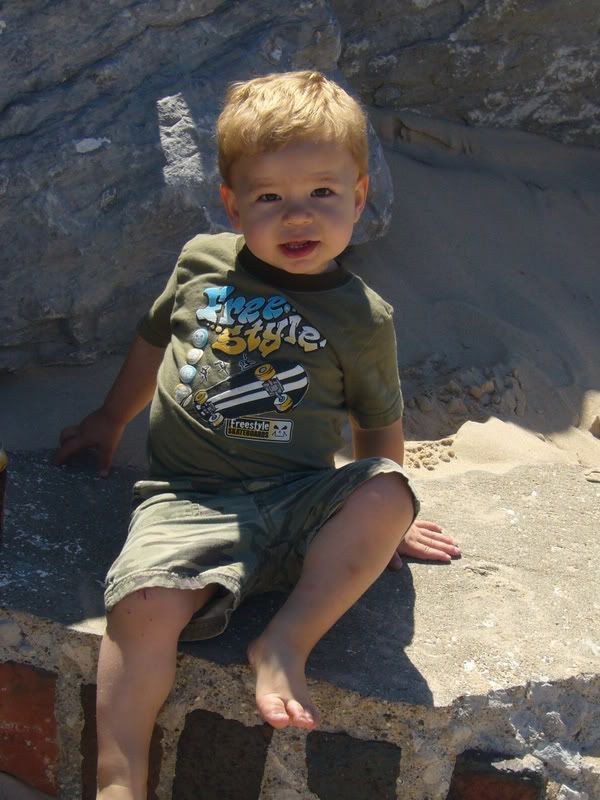 It was a beautiful, sunny day, but actually kind of cool. Isaac is laying on a blanket on the sand with a make shift tent shading him. He looks so content!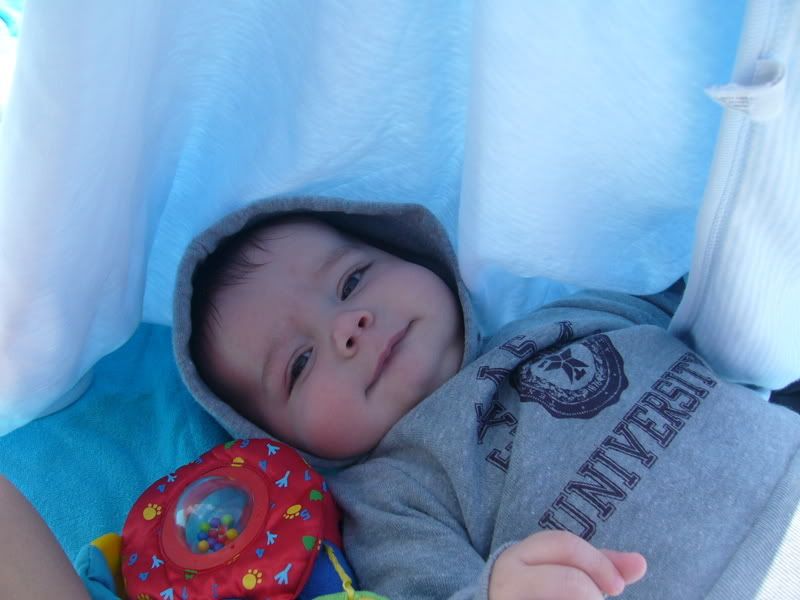 Our sweet Sarah applying sun screen to Noah...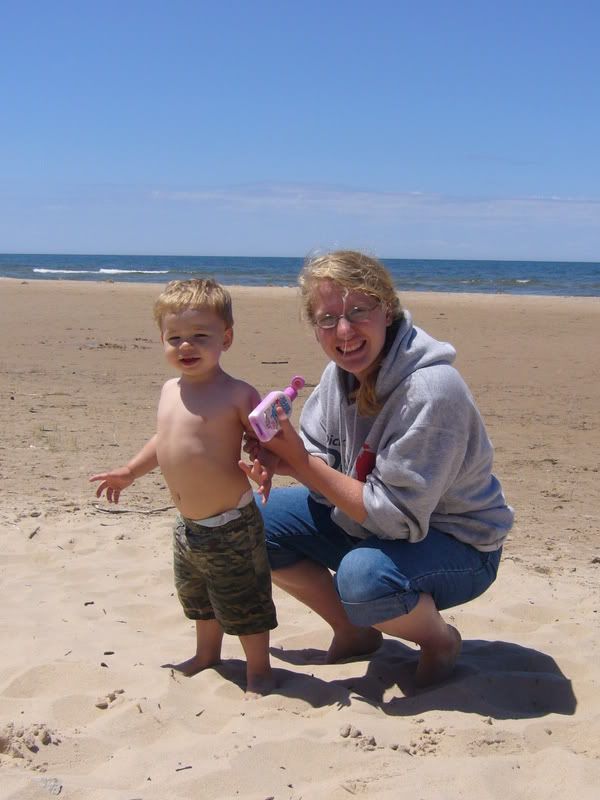 Once again, doesn't he just look so content?!?! Amanda snuggled with Isaac quite a few times!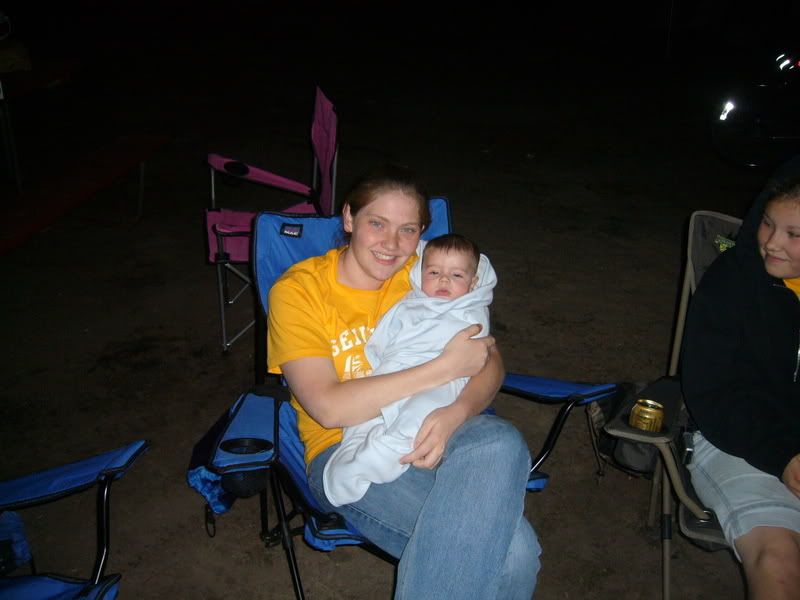 So cute...silly girls!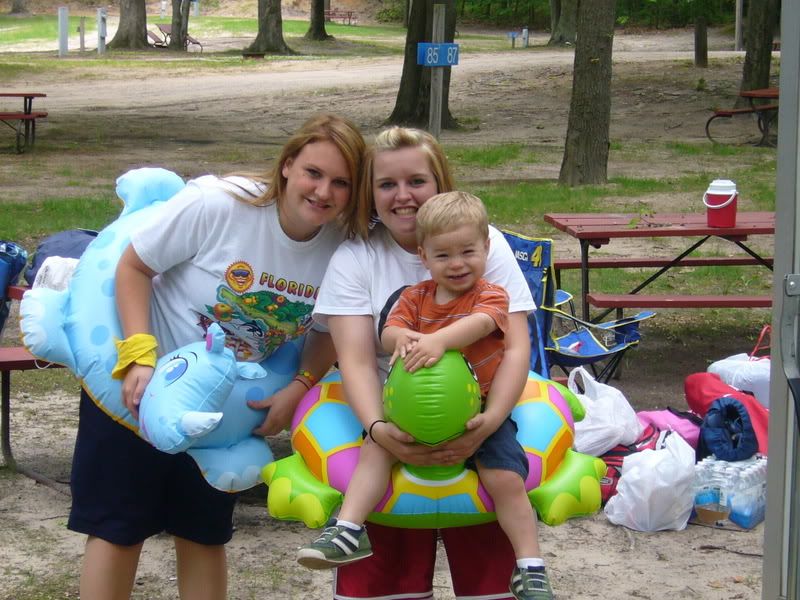 Isaac sleeping in
Divina's
sleeping bag...once again, so content!!!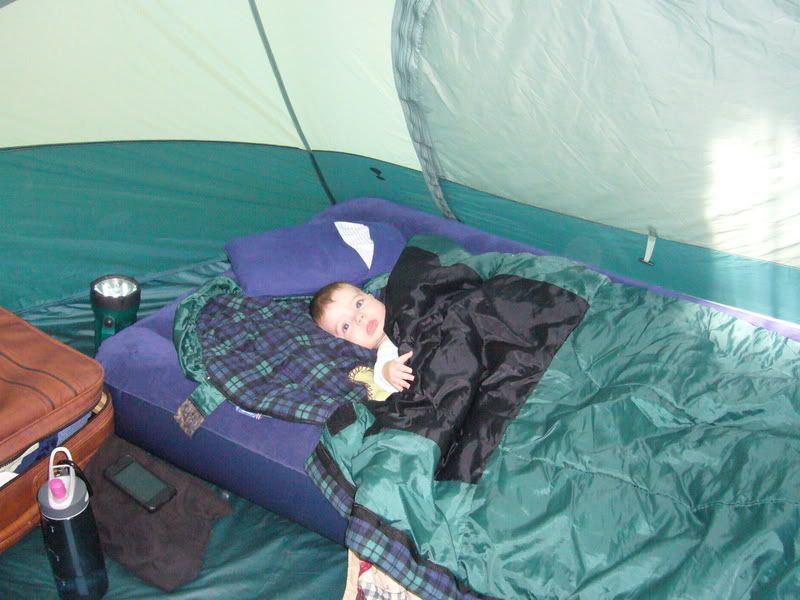 We went to Craig's Cruisers on day to play mini-golf, ride go-carts, arcade, etc... And they had these Kiddie Carts that Drew was able to drive! He wasn't quite tall enough or coordinated enough to really control the car, but he sure did have a blast trying!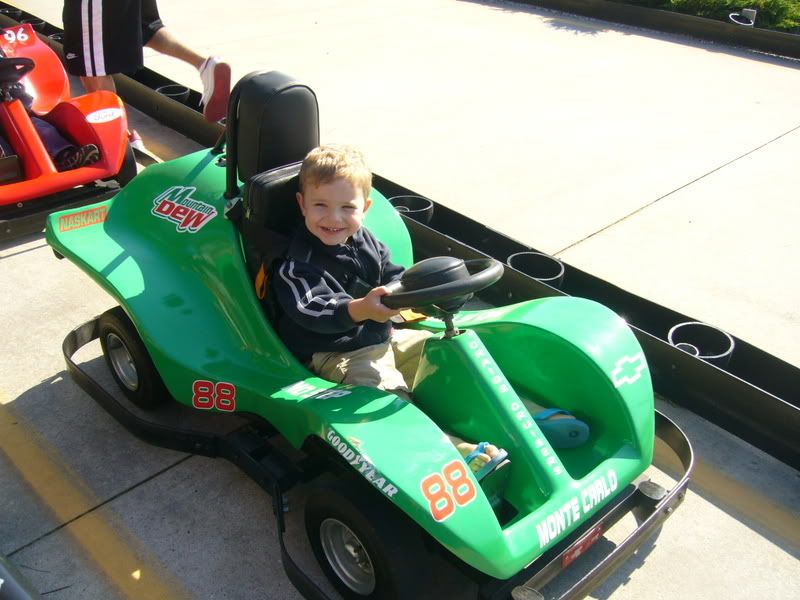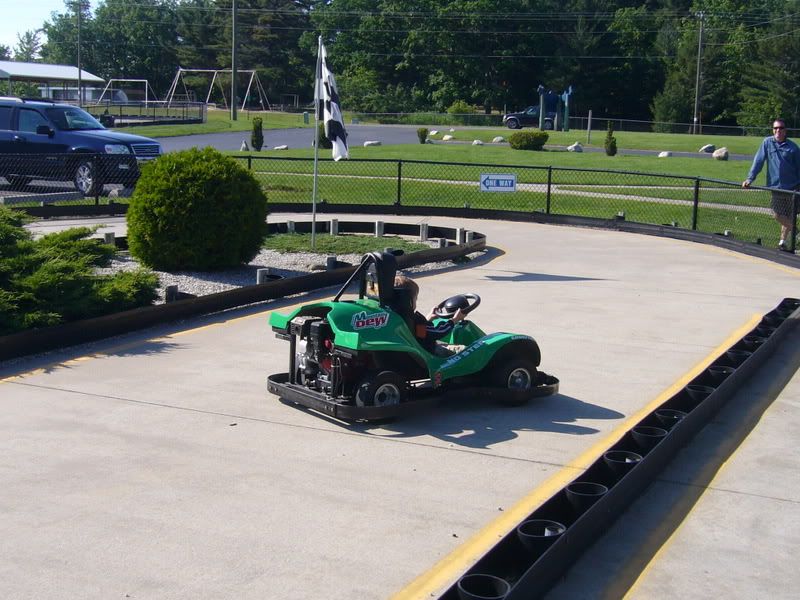 We really did enjoy this trip! I was a bit concerned as to how the boys would do, but overall, they did great! We are going camping with some friends in a few weeks, so let's hope it goes just as well!