Last year Michael worked really hard to landscape our yard (Check it out ~
http://thefernihoughs.blogspot.com/2007/06/landscaping.html
). He did an amazing job and it has really improved the curb appeal of our home! This year we were able to plant a
perennial
garden in the front beds. It was a family affair. I haven't taken a picture of everything planted, but trust me, it looks great!!!!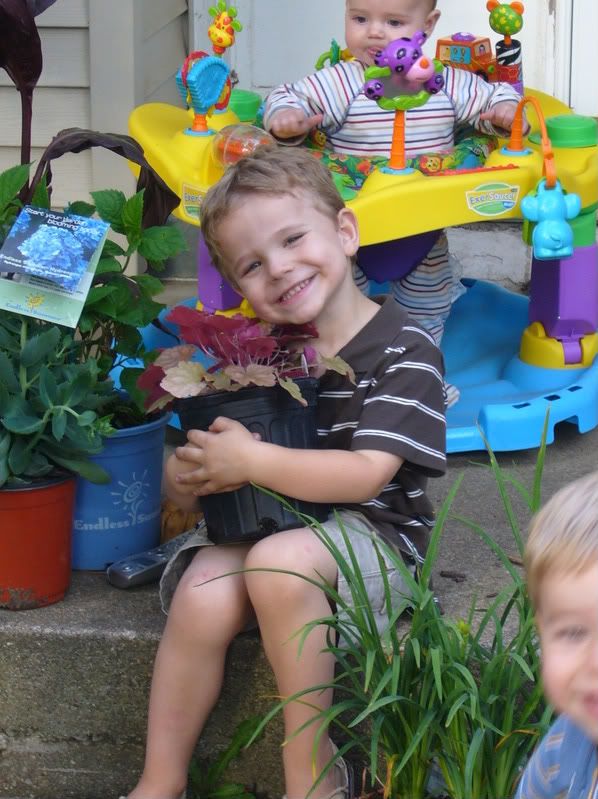 I hate (I know....hate is a strong word, but I think it is the correct word as to how I feel) Yuccas...and they have an awful root system that makes them nearly impossible to get rid of completely! Michael and I dug out so many bulbs...I really hope we got them all. I am not a fan of this plant....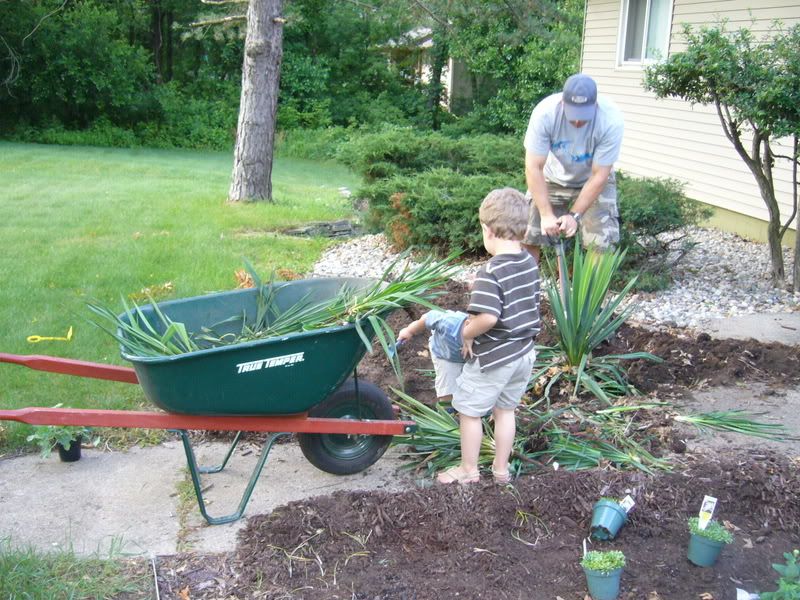 This is how the plants are laid out...only now they are actually planted in the ground! I can't wait for them to fill in and really start flowering!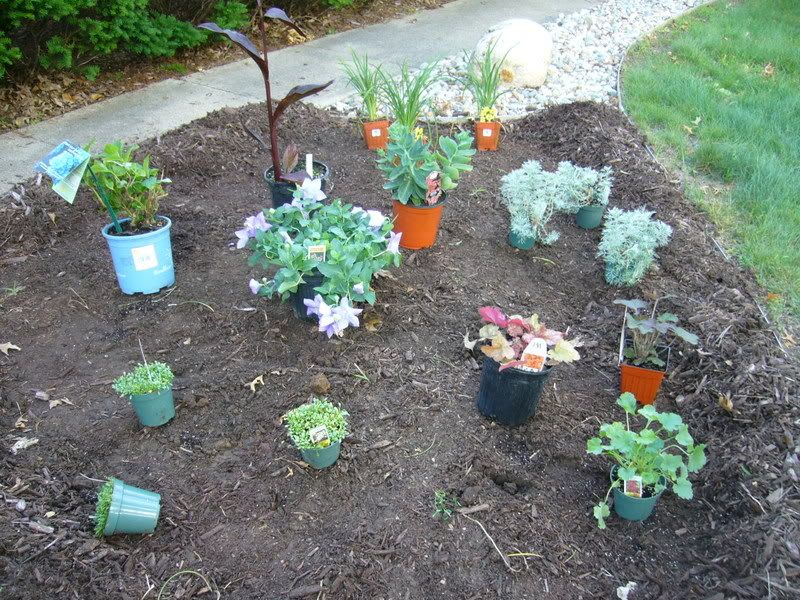 Drew loves to ride around on the mower with Michael. Just think, in a few years, it will be his job to mow...do you think he'll still love it so much!?