On July 2
nd
, Noah went in to have his adenoids removed and his tubes in his ears replaced. We have been fighting a runny nose, fluid in the ears, constant
congestions
crud for about six month. Our
peds
. office finally referred us to the
ENT
, and six weeks later was his surgery. Such a long process!!! He did great...so cheerful and the center of attention. The nursed seemed to adore him! The actual surgery was a hard case for the
ENT
. She had never seen so much snot in a 2 year old...it was in his throat, chest, ears...everywhere. She seems to think he has allergies, so she referred us to a pediatric allergist that we see next week. Poor boy!
Here are a few pictures of the day....
Noah being checked over...he is the best patient. Just sits there and does what he is told!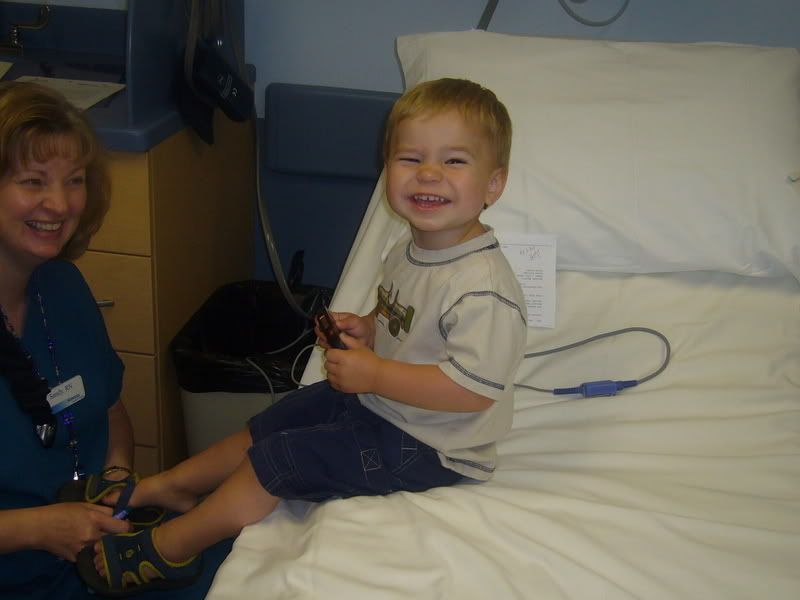 Changing into his surgery clothes. They were huge, but he looked pretty cute! The next picture is him being distracted by the remote waiting for his "loopy drugs" to take affect! It took awhile, but
evntually
worked!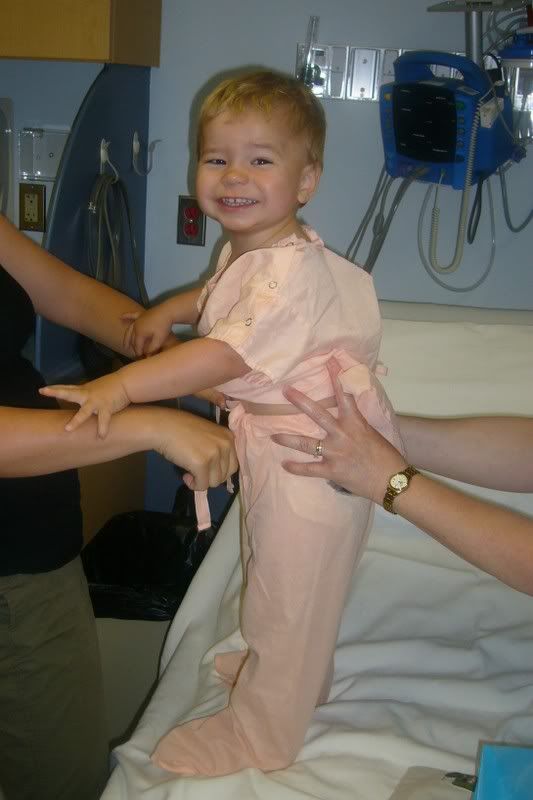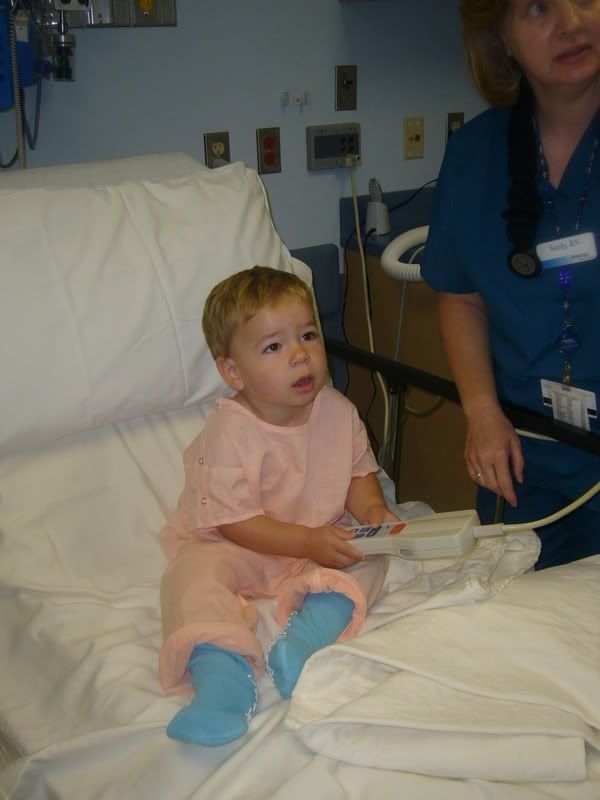 And off in his space ship to surgery! Michael convinced him the bed was a space ship...otherwise he wanted off!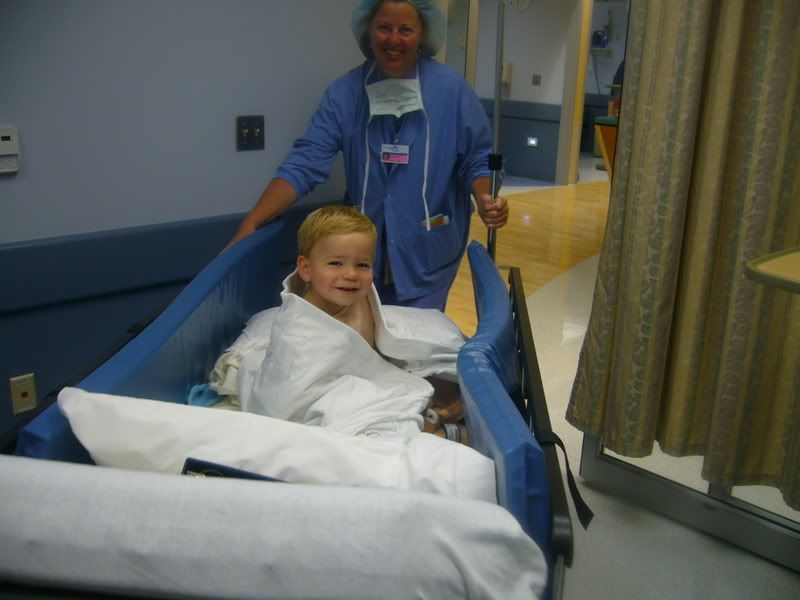 After his surgery, he had a hard time coming off of the drugs. But once they wore off, he was back to normal Noah. He is talking clearer and I think he can hear much better. He covers his ears now for loud noises...kind of sad! I'll keep you posted after his allergy appointment next week!