This summer the youth group did a bike/mission trip to the U.P. It was an amazing trip...lots of great memories! We left early on Friday, August 1st and came home on August 6
th
. We took Drew and Noah, but left Isaac with friends...which turned out to be great, because there is no way we could have done what we did with him! Michael and the boys slept in a tent the entire time, and I slept in a tent the first night, then migrated into the house for the rest of the nights! We stayed at a place called "A Solitary Place," which is a place of respite for pastors and their families to go. There is a nice little house there that has three bedroom and one bath, set on 600 acres of nothing but land! The house is on a generator, so no electricity! At night we could hear the coyotes! It was a amazing...I have never seen the stars so big and bright! A great place to meet with God and reflect on His creation!
Michael ended up riding 194 miles, and I rode 125 miles! I was pretty impressed with both of us! Here are a few pictures from the trip...
Michael is in red...pulling into a sag stop for some nourishment! :)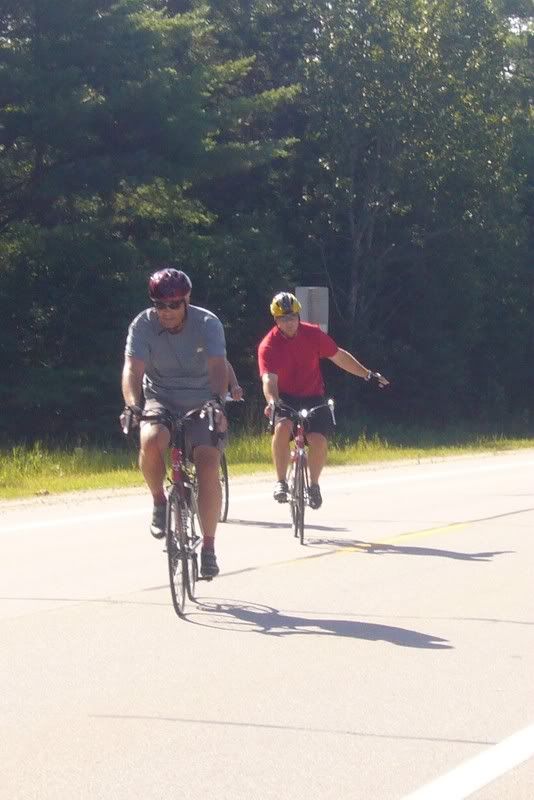 Michael and me...we didn't dress a like on purpose!!!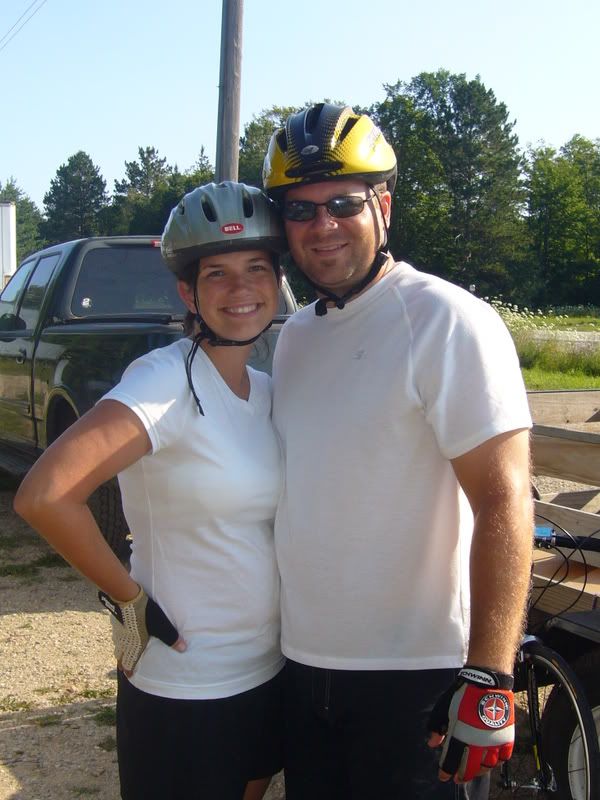 This is at lunch one day... It was so fun to see how the high
schoolers
gathered around the boys and loved on them! They boys ate it up! Noah is doing push ups with Tim here...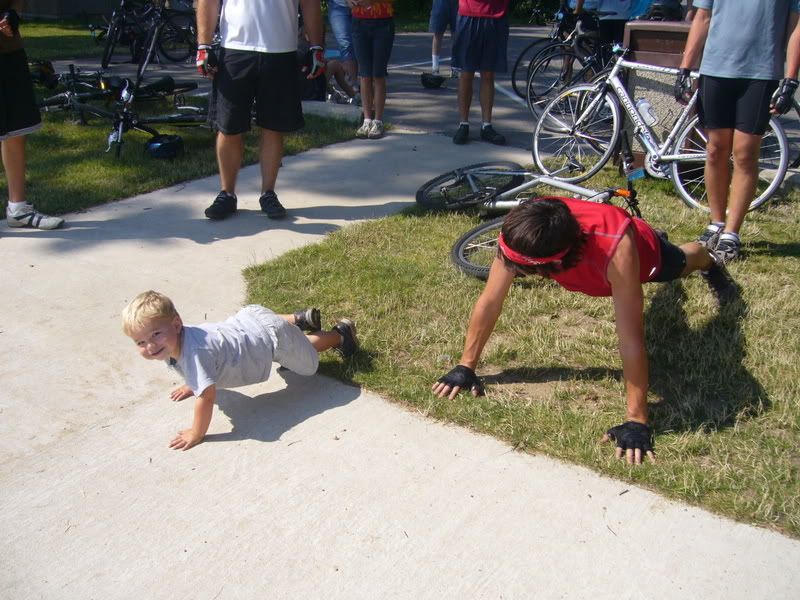 Part of the trip was spent serving the people of the U.P. We did a lot of wood chopping for a church and a widow...both use wood to heat their church/home during the winter. It took us two days to get through all of the wood!!! We also helped out at a
CareNet
Pregnancy Center doing odd type jobs...weeding, painting, putting up shades, changing light bulbs, etc.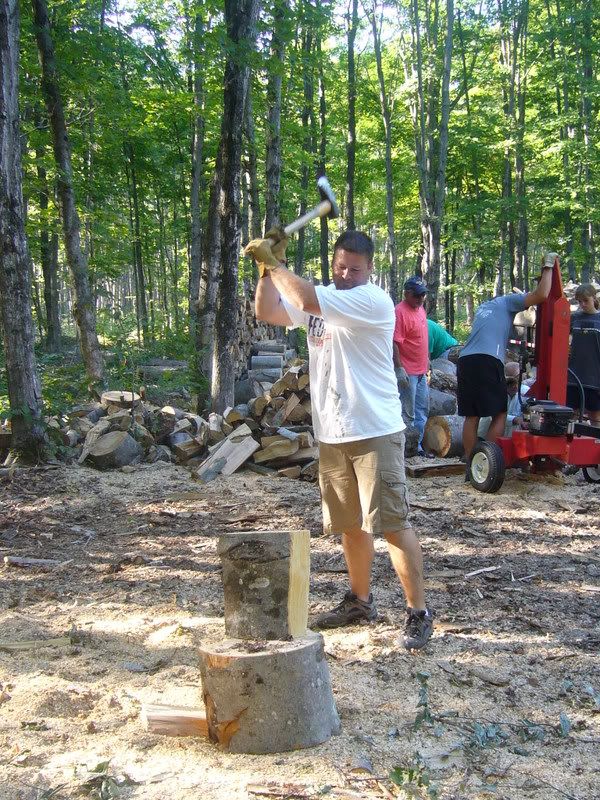 One day we rode to
Tahquanemon
Falls...what a beautiful place! Here I am with Sarah and Amanda. I logged the majority of my miles with these sweet girls! They waited for me and pushed me to finish...and they even experienced my panic when a hornet swarmed me for 18 miles! :)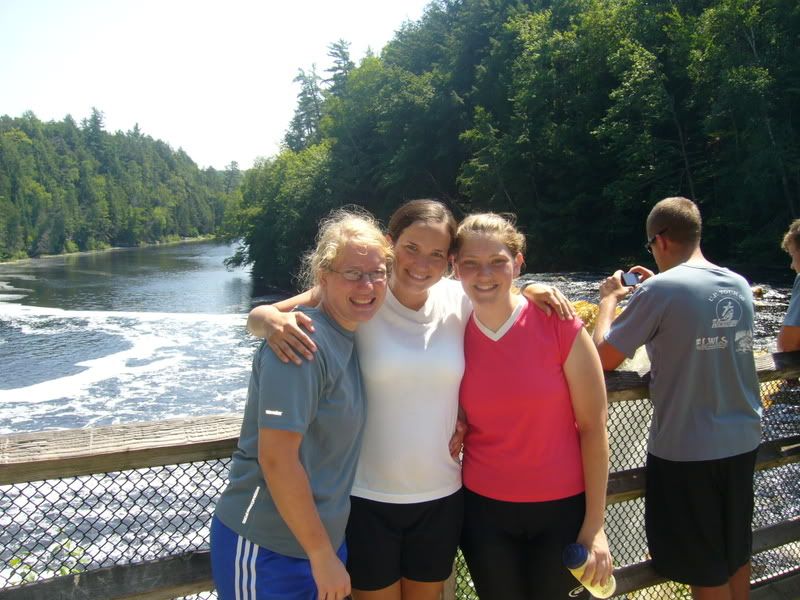 Family photo shot...Drew not wanting to look at the camera!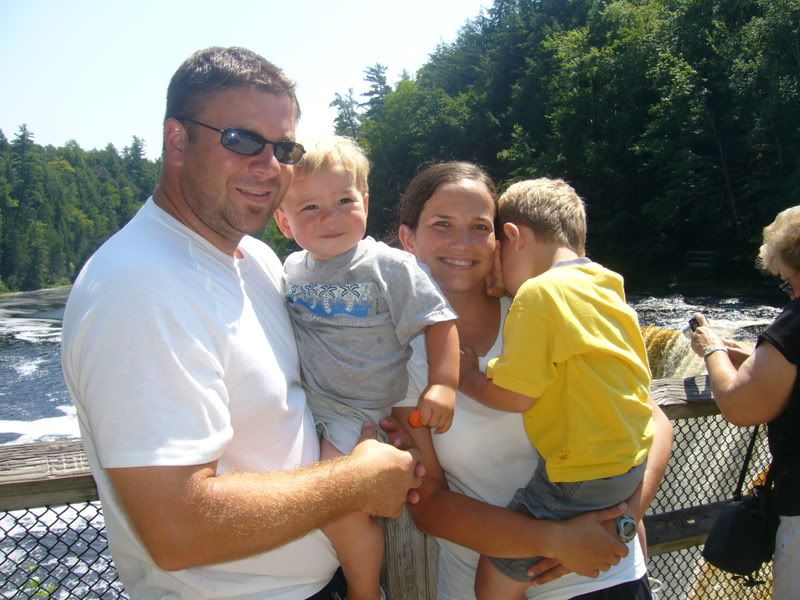 Aren't the Falls beautiful?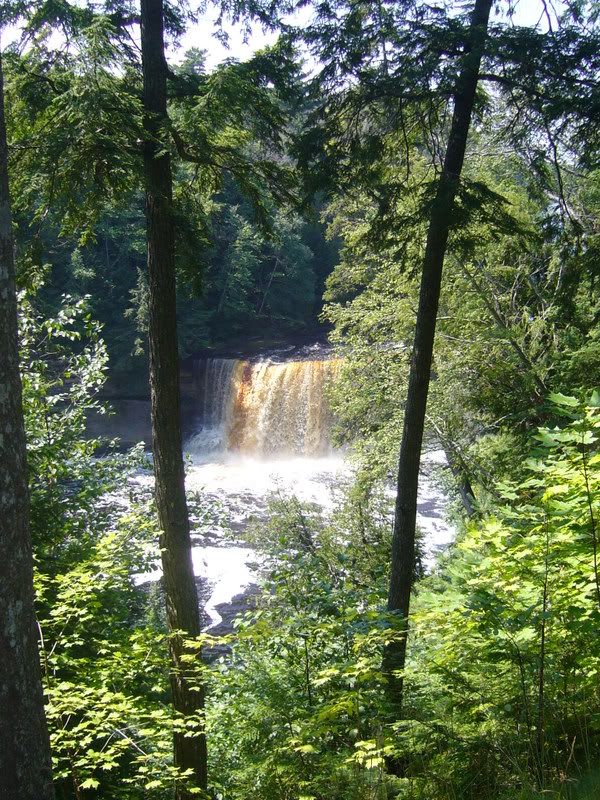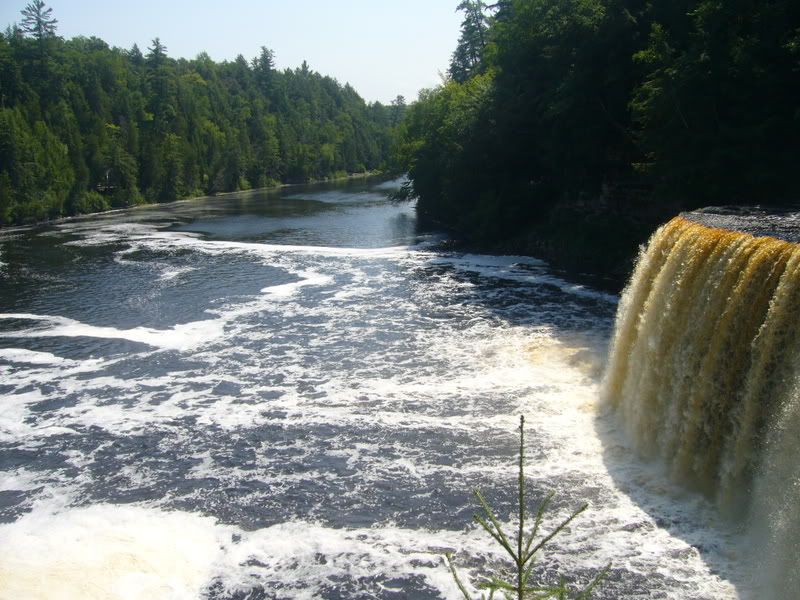 Drew posing with a moose....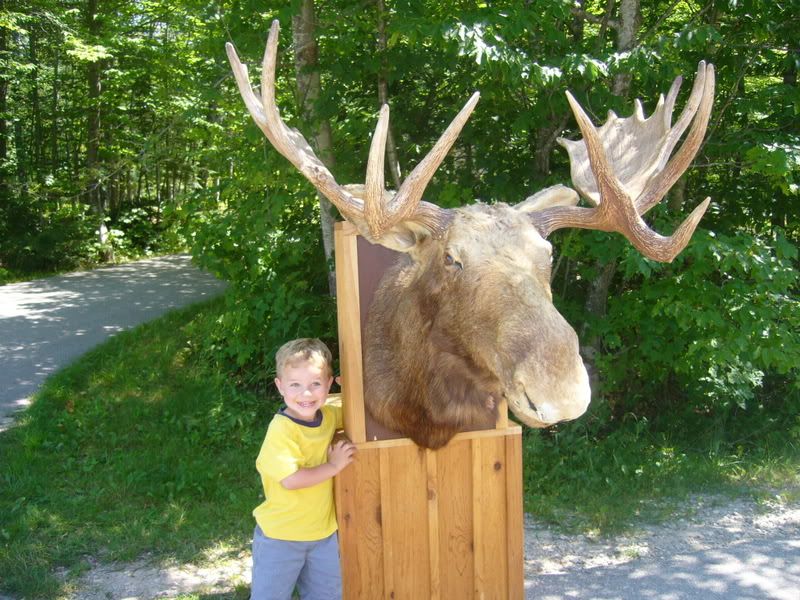 Drew shooting the moose...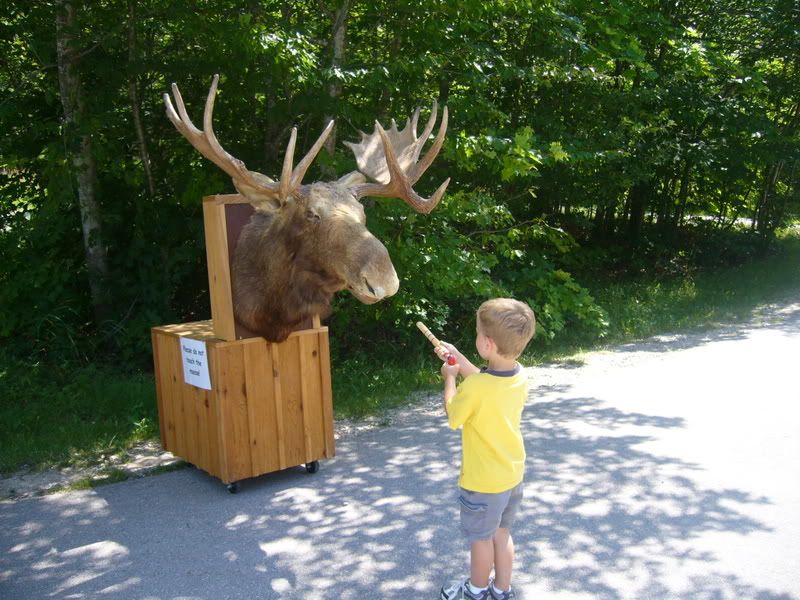 Since there was only one shower at the site, a lot of evenings we would just go to Lake Superior and "shower" there...it was a bit too cold for my liking, so I stood in line for the real shower!
Our last morning we
gathered
around the cross at "A Solitary Place" to reflect on the trip and pray. It was an amazing time and an all around amazing trip! I hope we get to do it again!!!