Michael and I learned early on that Noah would be our accident prone child. He is just so active and brave...those two don't always mix well! A few weeks ago we went camping with our adult small group. It was a fun weekend, but on Saturday it decided to rain ALL day. So instead of spending the day in a tent, we all went over to the Miller's house to "camp" there. I had packed up our tent very quickly, and forgot to leave clothes out for Noah, so he started the day in his pj's, borrowed some clothes from Gideon, pooped through onto the borrowed shorts, and ended the day in the same pajamas! Around 4:45, Noah was standing on a stool and somehow fell off and caught his lip on the corner of an end table. Michael rushed over and started soothing him and I asked if it was bleeding....it was....a lot! When I got a closer look it was very obvious that he needed stitches. Prior to falling he asked for a banana (which is why he was getting off of the stool...to go get it!), and while we are trying to get out the door to take him to the ER, he is crying for that banana and a green balloon that he had been playing with. So we get him loaded in the car, he eats about three bites of banana, and falls asleep...a hard sleep. Poor guy!

He continues to sleep as we transport him from the car to the hospital...then through registration and the initial look over...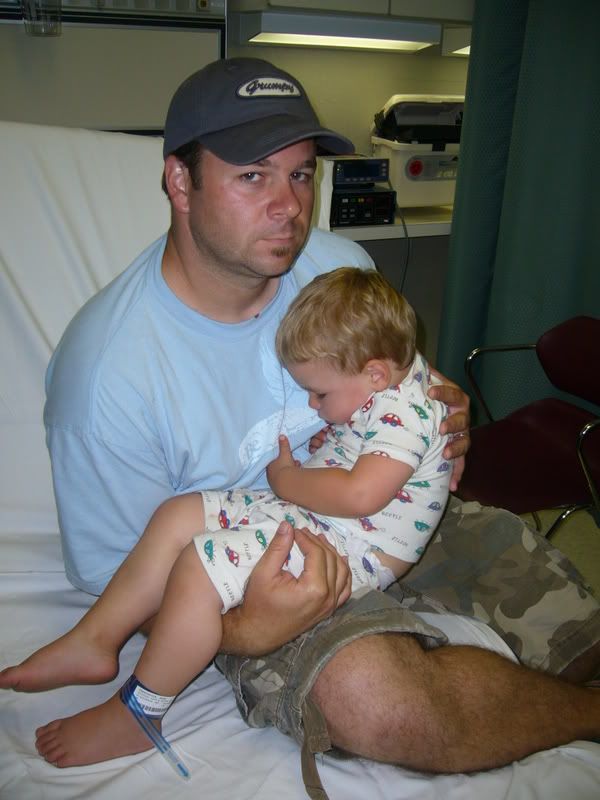 He is still sleeping as Michael passes him off to me and they numb the site...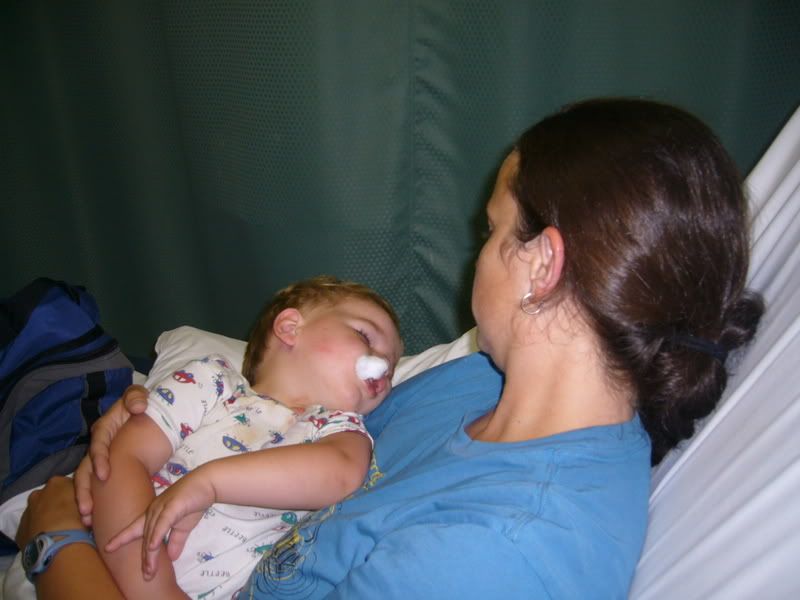 He finally wakes up when they make me put him down on the bed and start poking him with the needle. But as soon as the doctor was finished, the crying stopped and Noah resumed his normal active self!