Drew turned four last month! It's hard to believe that four years ago Michael and I moved to Michigan when I was 36 weeks pregnant....wow, we have come a long way since then!!! Drew has grown into such a sweet, happy, healthy, smart four year old who continuously makes us laugh and amazes us with his thoughts!

His birthday fell on a Sunday this year, which is a pretty busy day for us! So after nap time, we headed to his favorite place...Red Robin! He loves that he can eat as many french fries his little heart desires!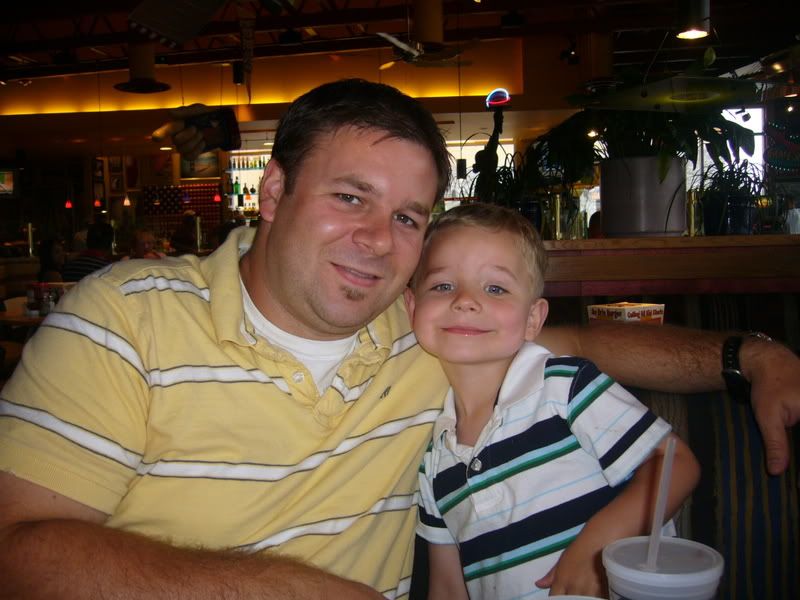 When we got home from dinner, he opened his gifts! I was so proud of how patient he was all day...I know he was itching to open them, but waited until just the right time!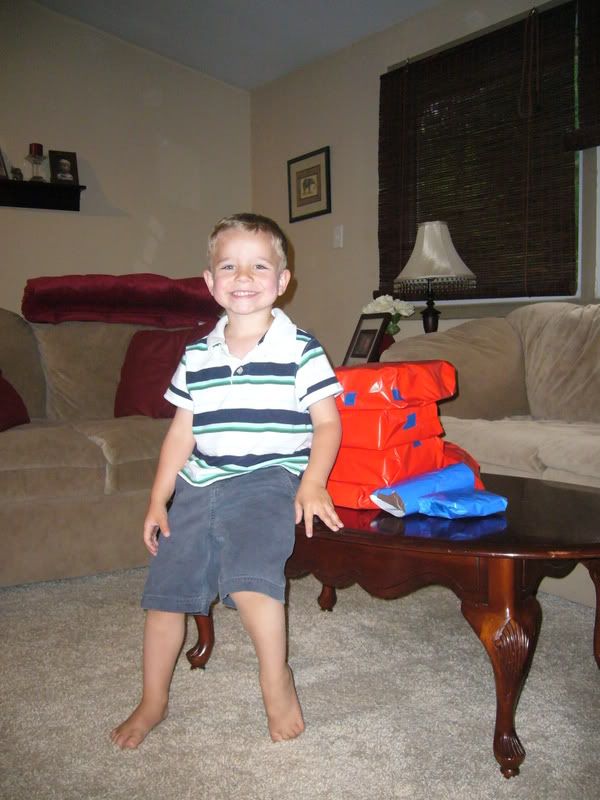 What a little ham....and unlike most kids, he didn't just throw the clothes aside!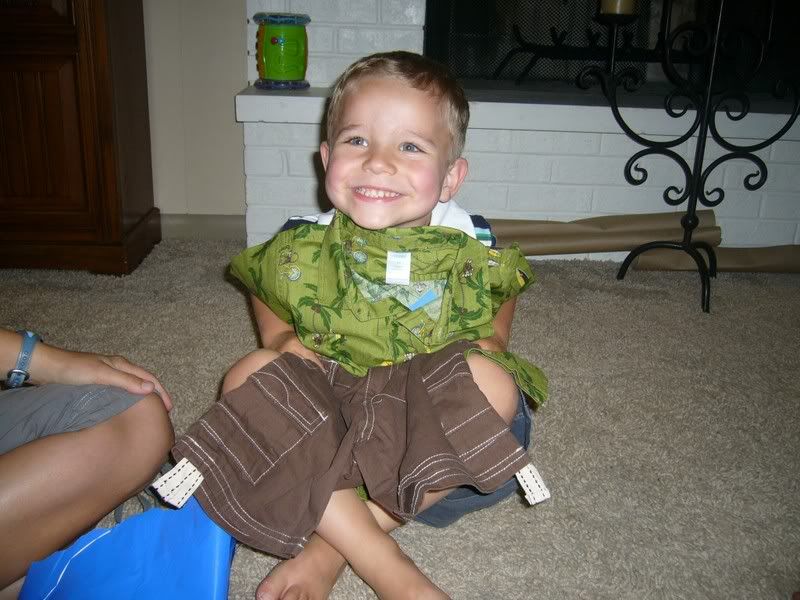 Here he is with his new light
sabors
....my parents bought these for him and they are getting used daily!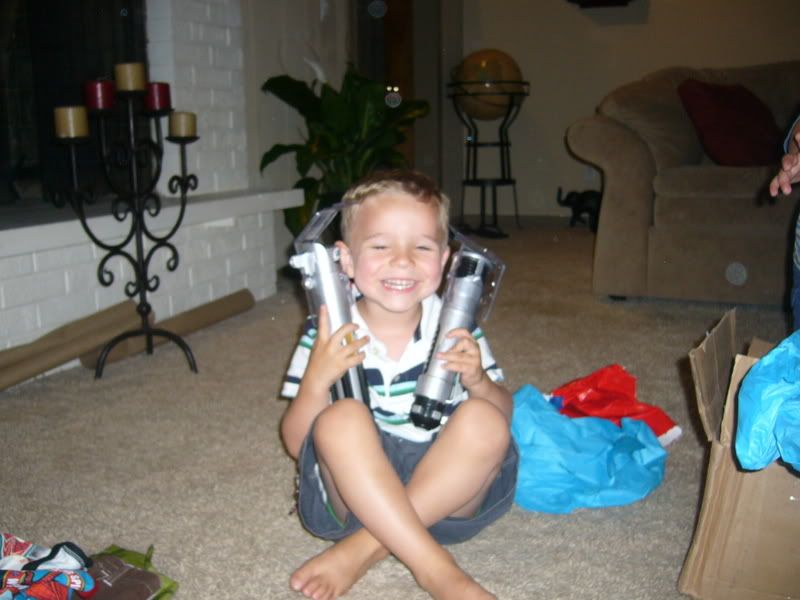 Drew has been begging us to go to Chuck E Cheese forever it seems. So a few days after his birthday, we took him! He was allowed to invite one friend, so he chose his best friend (other than Noah, of course!), Tyler.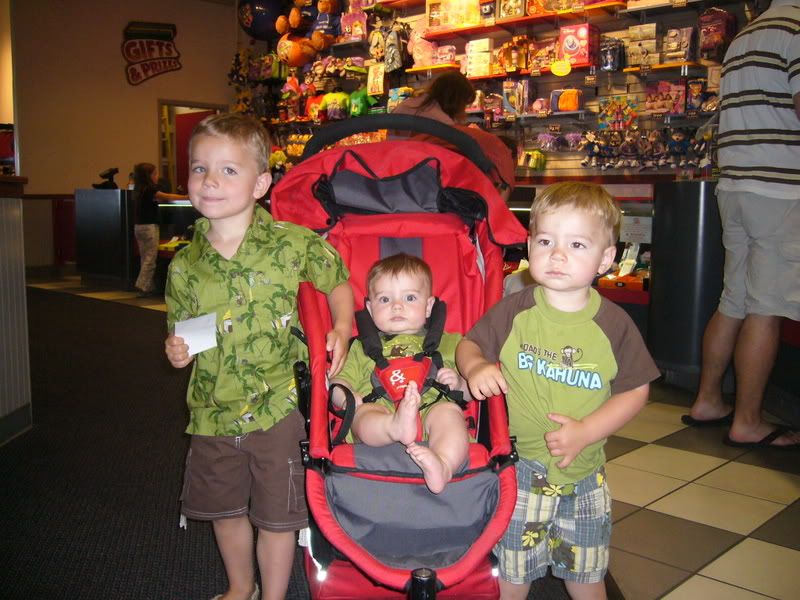 Tyler, Noah, and Drew liked to ride the rides together...needless to say, it took a LONG time to use all of our tokens!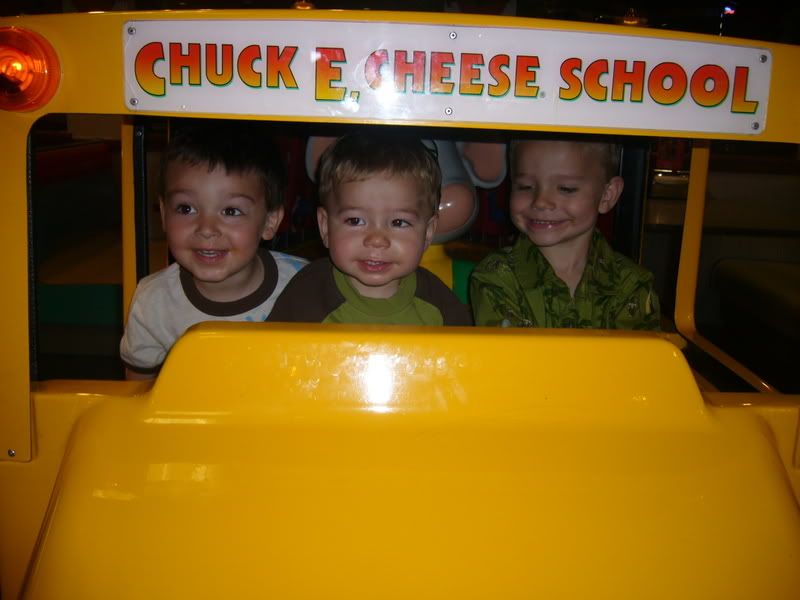 Once again, Drew is a confused super hero!!! Ha ha!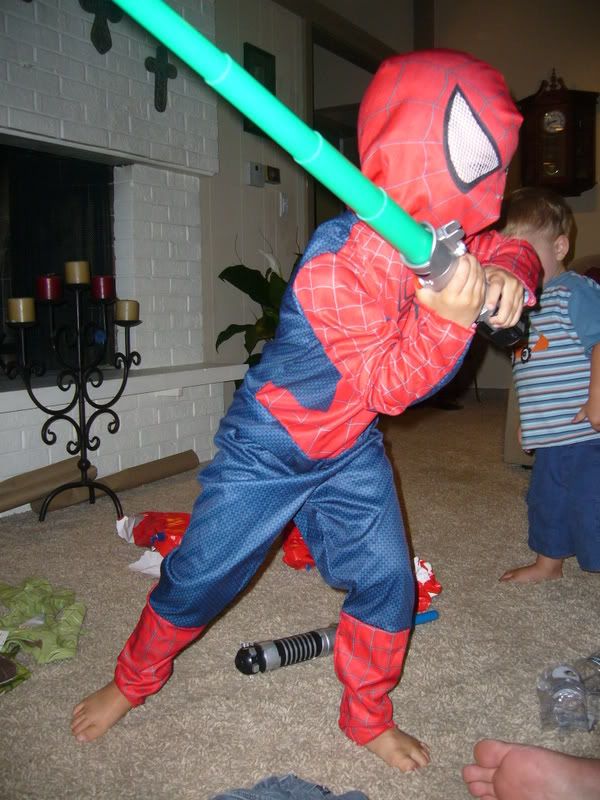 In our family, Michael is the cake decorator! I think he did a fantastic job on Drew's cake! Turns out, he had a very similar cake for his 5
th
birthday...I should scan in a picture of it!
After Chuck E Cheese, we had a "little" gathering for Drew...there were about 45 people there!!! It's so neat to see that our sons are loved by our friends! He had a great time at his party !