My parents gave us my brothers' old bunk beds about 3 weeks ago...and a friend of ours just happened to be going to Texas to pick up a trailer and some landscaping equipment...so he swung by Dallas and picked them up for us! They are great beds, with nice big drawers for storage underneath. We sanded them down and repainted them black...I loved the final result so much that I decided to repaint their dresser as well! And next I'm going to repaint their toy chest! Here it is...

The dresser before...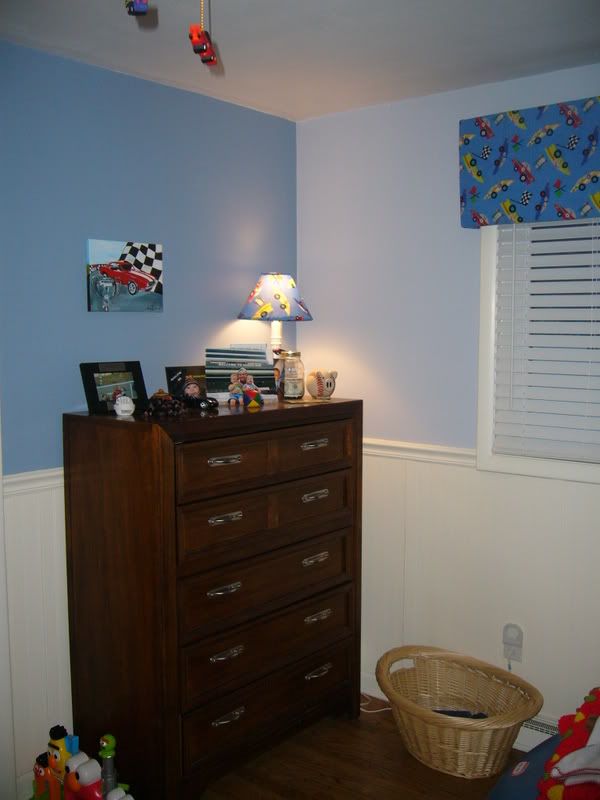 The dresser after...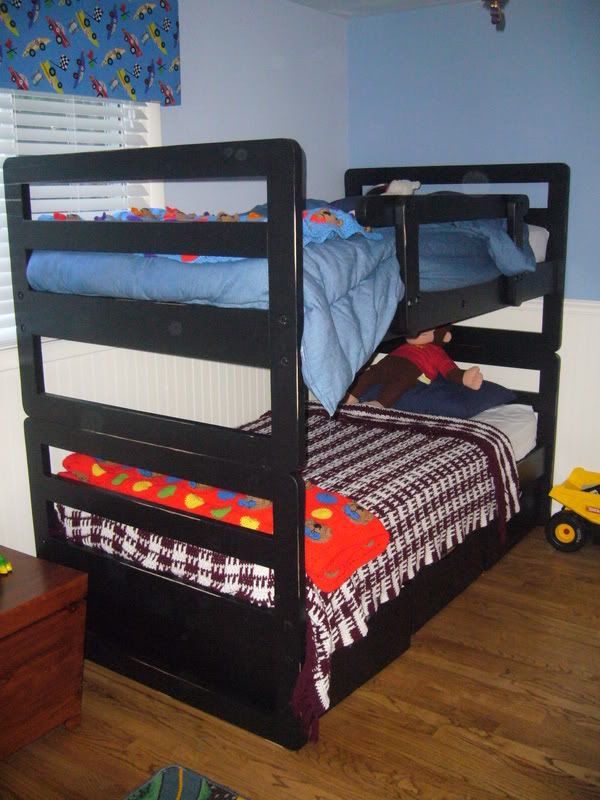 Drew sleeps on the top and Noah sleeps on the bottom...so far they think they are the best thing ever! So thanks, Matt and Andy!!!! :)