Here are some pictures that my friend Sara took of our family this past week! It was so hard to try to get the boys to look and smile at the camera all at the same time...but what can I expect from a 4 year old, 2 year old, and 9 month old! It was fun, we got some good shots...that's all that matters! :)

This picture represents us pretty well...Drew being compliant, Noah being loud, and Isaac doing his own thing!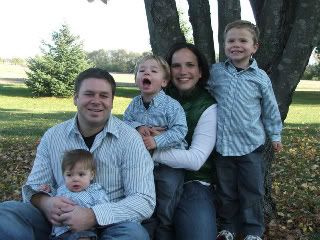 Doesn't Drew just look like he adores me so much!?!?! I know I sure do adore him!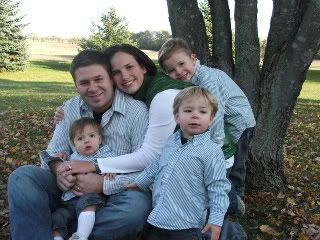 Isaac had no interest in what we were doing...it didn't help that he had just woken up from his nap for this fun little photo shoot!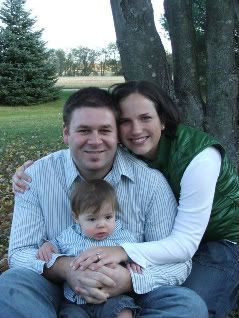 Seriously...can there be a bad picture of this kid? He is so photogenic! And when did he get so big? Ugh...hurts my heart how fast time flies...
Another shot at a family photo...once again, timing was off! :)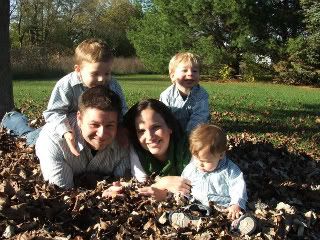 Yea! He looked at the camera!!!! Believe it or not, he has already had one haircut!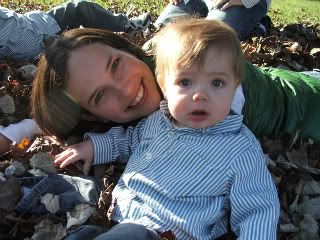 Action shot!
The camera truly does capture their personalities...except Drew was grumpy at this point...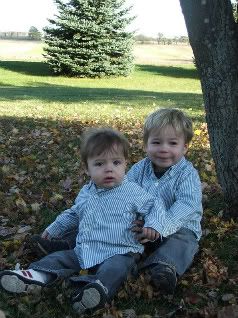 My FOUR silly boys!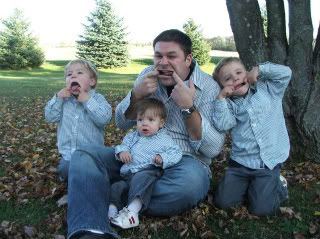 Thank you, Sara, for taking the time to take our pictures! You are amazing! :)