My mom sent the boys each a shirt like this!  Drew loved that it glowed in the dark!  All three boys wore them a few times and under their Halloween costumes!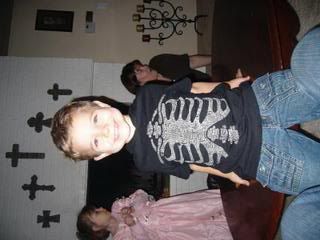 Tigger and a shark...pretty cute, huh!?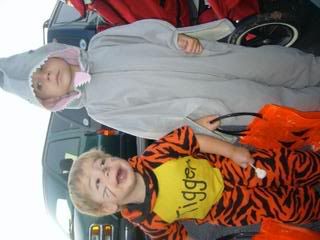 We spent the evening with our friend's, the Stiltson's.  Reid and Drew are best friends at preschool!  We went to Trunk or Treat at the church, then hit a few of the houses in the neighborhood behind our house!  It was so much fun!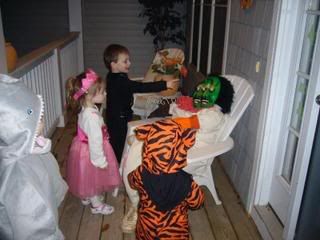 Poor Isaac.  I *assumed* that the Bumblebee costume Drew and Noah both wore as babies would fit him, but I was way off!  Isaac is too long!  Poor guy!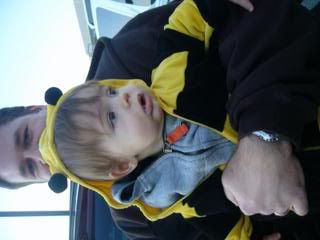 Drew, Madison, and Reid...all best friends at school!