I would not be surprised if at least one of our boys becomes a doctor. They all like to pretend that they are doctors and they all LOVE to go to the doctor themselves. Weird, huh?
Dr. Isaac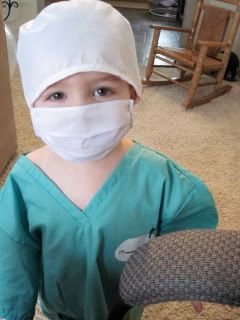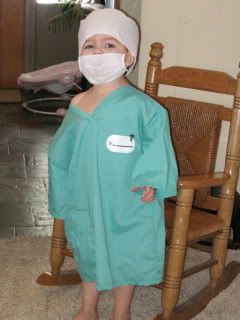 Ready to work on Daddy…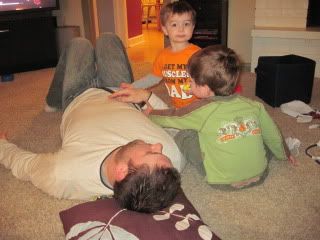 This is how Isaac plays with
Lindley
…he lines toys up on her belly! She usually smiles at him the whole time…well, until a car rolls into her chin!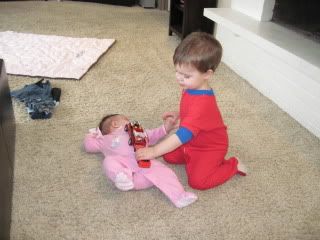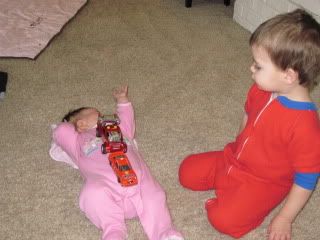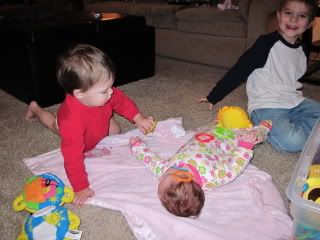 Whenever I have to make a batch of Play
Doh
for Drew's class, I usually make one for home, too! The boys all love it, but Isaac is currently addicted to it.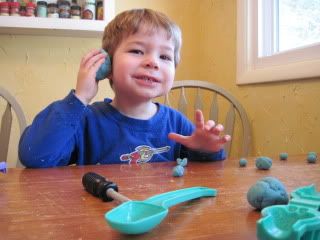 This was a weird night. Out of nowhere Noah comes out with his undies on his head. Isaac soon followed suit, then Drew. They were hysterical running around like this...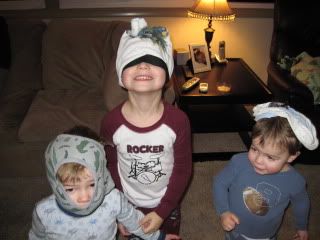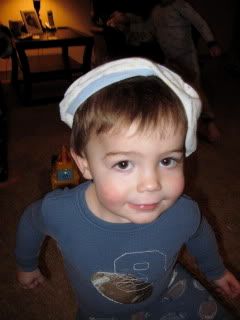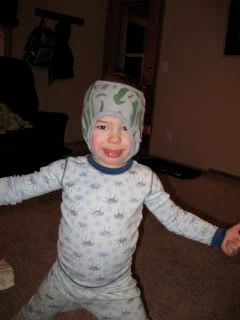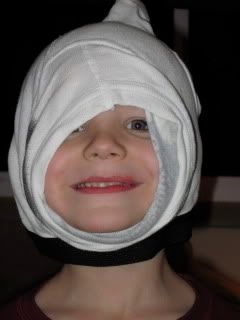 Isaac even decided that Daddy needed some…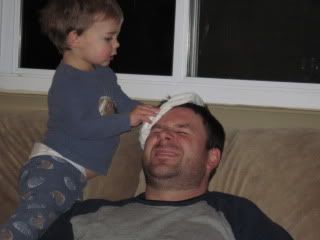 Drew and Noah are still obsessed with
Legos
. Our days are spent with playing Lego Star Wars: The Complete Saga, building Lego men, Lego ships, having battles…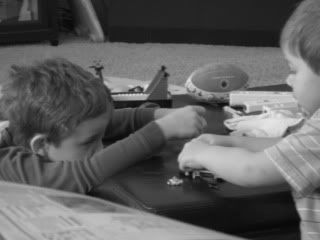 …and even introducing
Lindley
to
Legos
! Poor girl!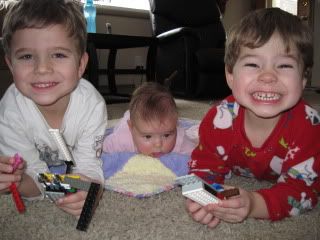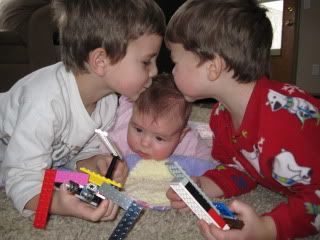 Here are all four of them at bedtime in Isaac's bed. We always pray together with the boys, but
Lindley
was awake and joined us this night. I love having them all together and interacting with each other. So precious!